Uncover valuable insights into the transformative power of artificial intelligence in the security realm with Network Optix at Nexxtech and Securitech Solutions Day in Hong Kong!
Join the Nx team, along with Nx partners Nexxtech and Securitech, on November 24th to explore the newest intelligent security technology used in Smart Building applications, including the latest version of Nx Witness VMS and Network Optix Enterprise Video Platform - v5.1 - with more admin capabilities and usability features focused on optimizing workflows like Cross-System Layouts, one-click Camera Replacement, and more!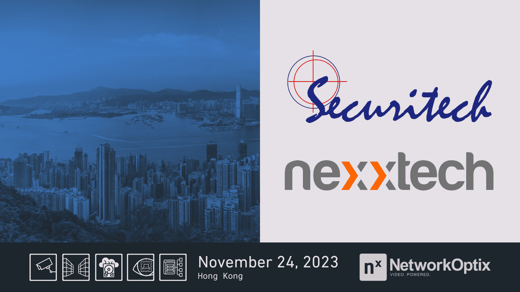 When: November 24, 2023 - 9:30AM - 12:30PM, 2PM - 5PM
Where: Lower-Level II, Orchid Room, Kowloon Shangri-La, 64 Mody Road, Hong Kong
- Live Demonstrations: Deepen your understanding of AI in surveillance solutions.

- Networking Opportunities: Connect with industry leaders and potential partners.