NumberOk joins the Integrations Marketplace!
NumberOk software can recognize a car's license plate numbers, brand, model, type, color and can be configured to control access to executive units, barriers, automatic gates, etc.
NumberOk recognizes license plate patterns worldwide (USA, Canada, Europe, Asia, Africa, Oceania). Following RTSP protocol, NumberOK software works with any IP camera and analog video recorder.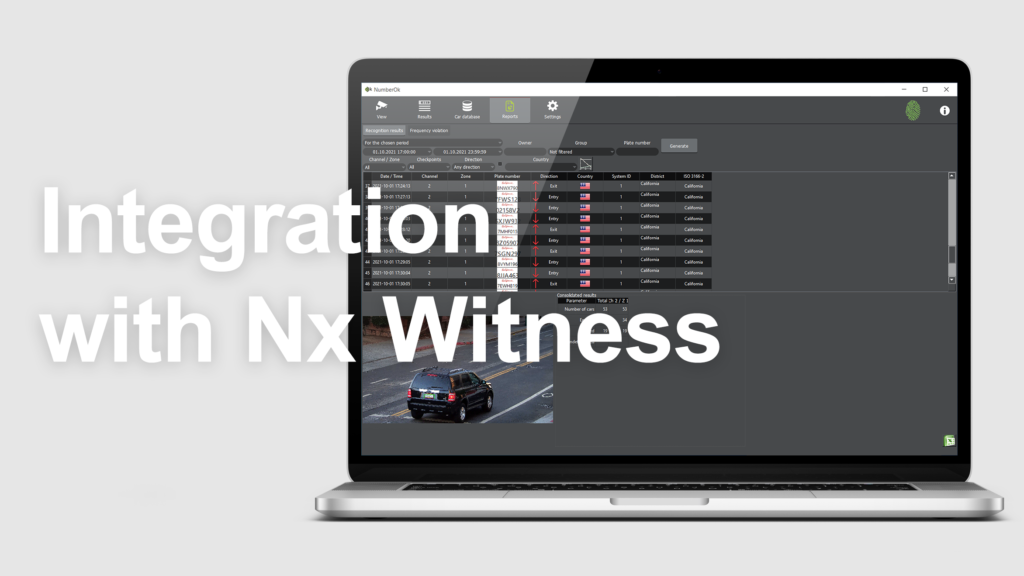 ---
About NumberOk License Plate Recognition and Vehicle Classification
NumberOk is an advanced server-based software for worldwide license plate recognition and vehicle classification developed for high accuracy and speedy processing. NumberOk software has been used in a variety of business solutions including Traffic and Parking Violations, Checkpoint Surveillance, and Residential Compound Access Control. Read about NumberOk's Use Cases to learn more.
Features include:
High accuracy rate of more than 95% at speed up to 240 km/h (150 mph)
Recognition of 6 vehicle types (car, SUV, van, LCV, truck, bus)
Recognition of 96 vehicle brands
Recognition of more than 800 vehicle models
Recognition of 11 vehicle colors
Recognition of vehicle movement direction (up / down)
Fixation of up to 4 lanes simultaneously with 1 camera
Vendor agnostic; can work with any IP camera supporting RTSP protocol
Easy deployment; no dongles for a license, and demo with electronic key
Unique features such as inbuilt business logic for access control, parking management, traffic rule control
Installation on a virtual machine enabled
Integration to the 3rd party software by TCP, IP, or HTTP protocols
Multiple channels from 1 up to 36 channels per one server
Seamless integration with Nx Witness VMS