Nx Oceania Newsletter Issue No.2, April 2023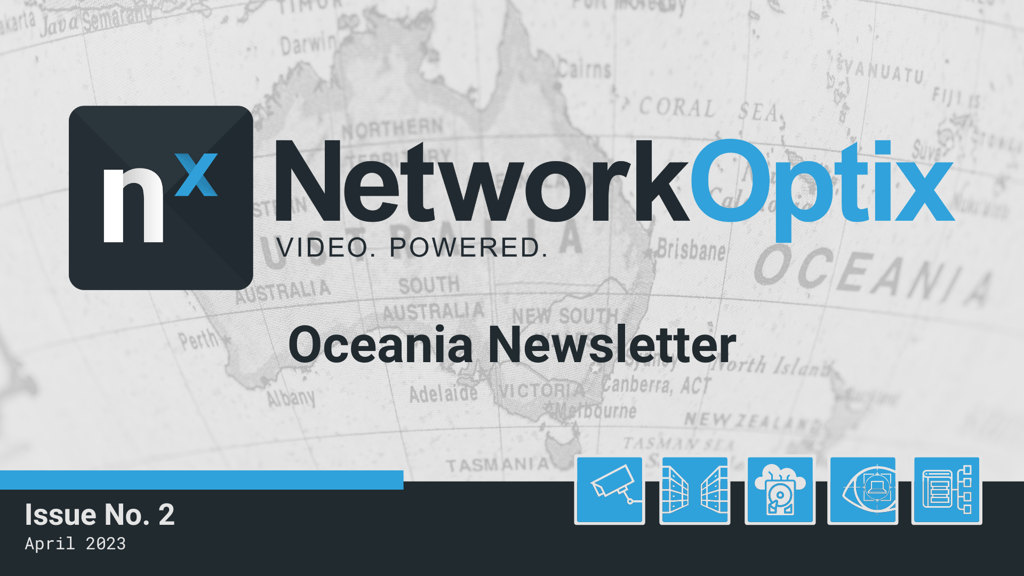 Q&A with James Cox: Subscription Model, Expansion, and More
James Cox, Nx Director of Platform Business Development, is a trailblazer within the video surveillance market and has helped Nx Witness VMS to become one of the leading VMS platforms in Australia and the world. James recently sat down with Joel from the Oceania Nx team to discuss his new role and to understand the future of the Network Optix products and what we can expect over the next 12 months.
James, as the newly appointed Director of Platform Business Development how does it feel to re-engage with the Australian and New Zealand markets?
"I'm excited to re-engage with the Australian and New Zealand markets. This region doesn't shy away from technological advancements and has always strived to be a leader in rolling out new technologies. People wanting newer and better has been a huge factor for the success of Nx in the region"

Speaking on technological advancements, what can we expect from Network Optix over the next 12 months?
"That's a great question. Network Optix has had a great run as one of the world's leading client-server video platforms. As of this year, Network Optix is launching something new: a subscription-based product that begins our transition into becoming a world-leading cloud-data video platform.

Our new subscription product will give users all the great features they have grown to know and love while unlocking an all new enterprise cloud layer stacked with advanced enterprise, and cloud accessibility features."

Network Optix has been extremely popular in Oceania for its perpetual license, is that going away?
"Not at all, we are definitely not ditching the perpetual license anytime soon. Even though the market is shifting towards subscriptions. We are focused on staying loyal to the customers and users that have gotten us to where we are today.

Perpetual licenses will still be available with the same conditions they have today.

When people see how much value is unlocked by adding an infinitely scalable enterprise cloud layer to their systems they won't be looking at any other option than subscription!"

So when will we see the new subscription model in action?
"We will be launching and giving a first look at our new subscription product in Sydney for the Security Exhibition in August! Everyone should come by and see for themselves how supercharged Nx Witness has become."
---
v5.1 Beta
Less than a year after the v5 release, which brought completely new levels of cybersecurity and functionality, we're excited to announce the release of v5.1 Beta, a small but powerful upgrade that unveils a brand new style of layout.

For a long time, Network Optix has been focused on making the user experience of video management systems fast and simple. With v5.1, we've added even more features to an already extensive list, making it even easier to use our software. Among the new features are improved analytics of major camera brands, Camera Replacement, Remote Log Retrieval, and Cross-System Layouts (aka Cloud Layouts). These additions will help users streamline their video management workflow and save time on mundane tasks.
Here's a preview of one of the new features included in v5.1, Cross-System Layouts:
For a full overview, screenshots, and video demos of the new features included in v5.1 Beta, see our release announcement.

The v5.1 Beta is another step forward in Network Optix's ongoing mission to make video management simple, fast, and powerful. We're excited to see how our users will benefit from the new features, and we look forward to receiving feedback to help us make Nx Witness even better in the future.

If you're interested in trying out the v5.1 beta, you can see the full release notes and download the beta on our beta download page. And if you're a new user, you can sign up for a free 30-day trial of Nx Witness v5.1 beta on My Nx.
---
Ryan's Support Tips
Common Issues While Adding A Camera to the System
A common problem that many SIs have faced is difficulty adding a camera to a system due to the variable nature of the system. In this section, we've curated a handful of possible solutions.
Step 1 - Firmware
A simple place to start is to update the camera to the latest version of firmware available. Once the firmware has been updated, be sure to restart the camera before attempting to add it to the system.
Step 2 - Network
For a camera to be added to a system it needs to be visible to the Nx Server. To test this, try pinging the camera from the server. If it doesn't ping, there is either a network configuration error or a physical error (i.e. the server and the camera are on different physical networks).
Step 3 - ONVIF
A large portion of camera brands use ONVIF to connect to Nx Witness. To ensure an ONVIF connection is possible, visit the camera settings in the web interface and enable ONVIF.
Though you may have enabled ONVIF in the camera web interface, it is possible that it hasn't been enabled in the backend. To check that ONVIF is truly enabled, test using the ONVIF Device Manager(ODM). ODM provides an additional level of certainty that ONVIF is enabled.
Visit this link for more information on ONVIF Troubleshooting
If you are still having issues after exhausting all of the above possible solutions, please reach out to your Nx Witness Reseller and they will lodge a support ticket.
---
Visit Us at SecTech Roadshow 2023 in May!
Attention security professionals and technology enthusiasts! Network Optix is excited to announce our participation in the upcoming SecTech Roadshow. Taking place in five major cities across Australia throughout the month of May, SecTech Roadshow is a touring tradeshow that draws 2000-2500 attendees for the perfect opportunity to get face-to-face time with leading suppliers and manufacturers and their solutions. Our team will be on hand to showcase the latest version of our cutting-edge Network Optix Enterprise Video Platform and Nx Witness VMS. See for yourself how our innovative video management software can help streamline your surveillance operations, improve situational awareness, and enhance security in a wide range of environments. Don't miss this opportunity to experience the future of video surveillance technology – visit us at the SecTech Roadshow in Brisbane, Sydney, Melbourne, Adelaide, or Perth. We can't wait to see you there!
---
New Mobile App Feature
Introducing the new v22.5 Nx Mobile app
Now you can view and search all bookmarks from your Android/iPhone device!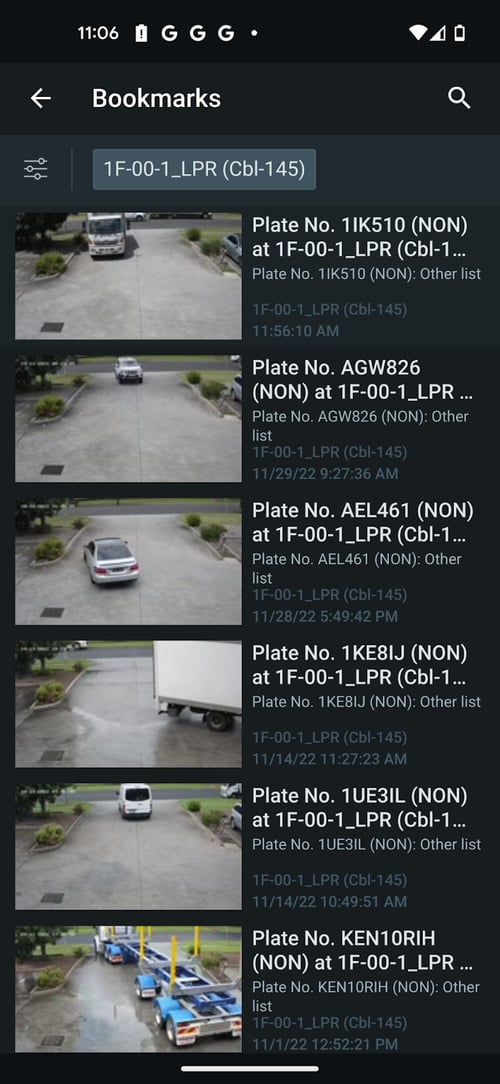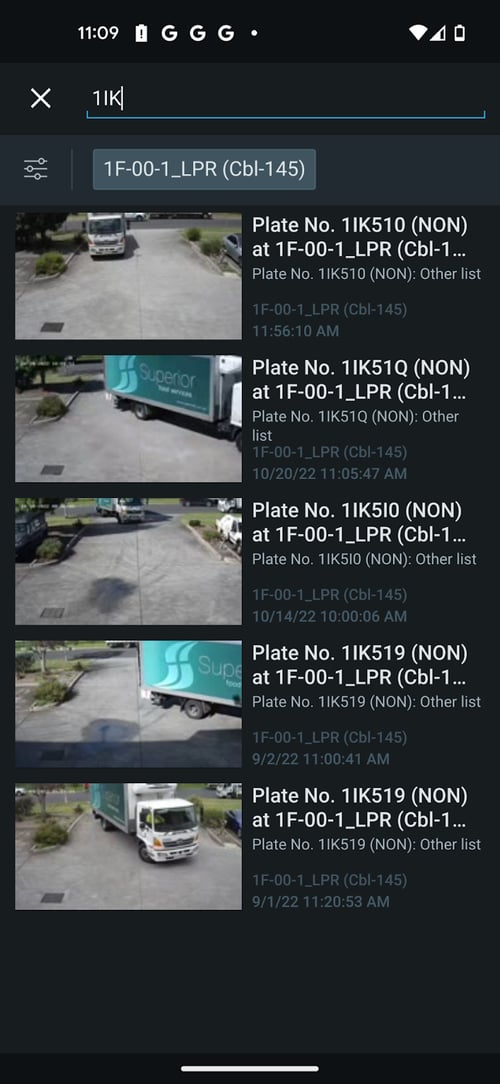 NEW SUPPORTED OS:
*iOS 16
*iPadOS 16

NEW FEATURES:
*Added the ability to view and search for bookmarks.
*Added the option to disable hardware acceleration on Android devices manually (Main Menu > Settings). This is useful for video streams that use non-standard resolutions, as they cannot be displayed on Android devices with hardware acceleration enabled.

IMPROVEMENTS:
*Cloud connection session duration increased to 180 days.

BUG FIXES:
*Push notifications come without preview on Android devices. Fixed.