Join the Nx team on November 20th to 21st for the PSIS 16th Security Management International Convention in Manila, Philippines. Attendees will have the opportunity to explore first-hand some of the most innovative security products in the region, including the latest version of Nx Witness VMS - v5.1 - with more admin capabilities and usability features focused on optimizing workflows like Cross-System Layouts, one-click Camera Replacement, and more!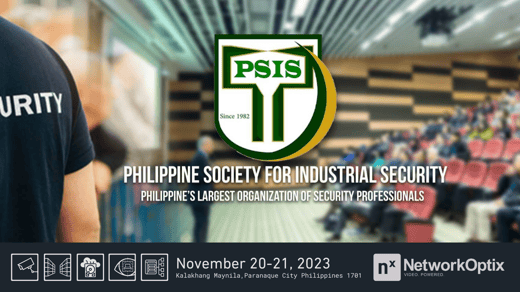 When: November 20-21, 2023
Where: The Grand Ballroom Okada Manila, New Seaside Dr, Entertainment City, Parañaque, 1700 Metro Manila, Philippines
What: PSIS 16th Security Management International Convention brings together PSIS members for the purpose of fostering professional development and networking among its members. The Philippine Society for Industrial Security (PSIS) is the Philippine's largest organization of security professionals. Its members provide protection to the people, property, information and assets of private and public sectors.