Join the Nx team on November 23rd to 25th for the IECEP 73rd Annual General Membership Meeting and Convention in Manila, Philippines. Attendees will have the opportunity to explore first-hand some of the most innovative tech in the region, including the latest version of Nx Witness VMS and Network Optix Enterprise Video Platform - v5.1 - with more admin capabilities and usability features focused on optimizing workflows like Cross-System Layouts, one-click Camera Replacement, and more!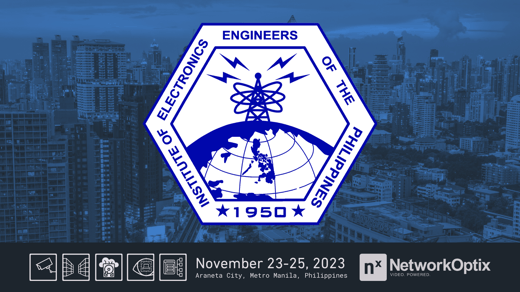 When: November 23-25, 2023
Where: Novotel Manila Araneta City, General Aguinaldo Ave, Araneta City, Manila, Metro Manila, Philippines
What: IECEP's 73rd Annual General Membership Meeting and Convention brings together IECEP members for the purpose of fostering professional development and competence among its members. Institute of Electronics Engineers of the Philippines (IECEP) is an organization established with a mission to be the showcase of professional and technical development among engineers and IT experts and the paradigm of excellence in applying the principles of electronics technology for the advancement of humanity.