Join Nx Team at Taiwan Innotech Expo 2020
Taipei Nangang Exhibition Center Hall 1, Taiwan (Innovation Pilot- International Zone)
Join the Nx APAC Team at Taiwan Innotech Expo 2020 and explore the latest version of Nx Witness VMS – v4.1 and how you can use Nx Witness VMS or the Nx Meta development platform to create a custom tailored, computer vision enabled IP Video solution.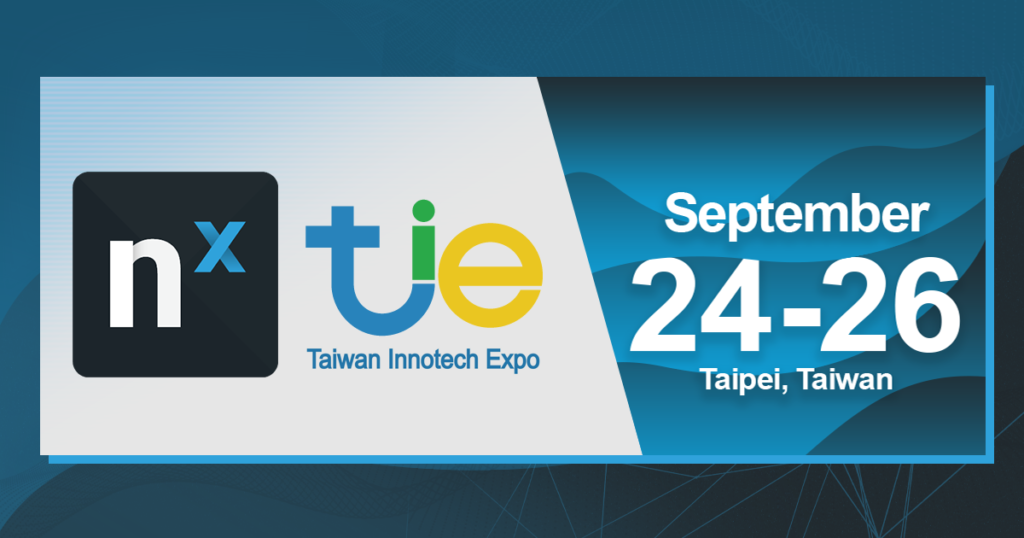 Taiwan Innotech Expo 2020 exhibits advanced technology of the 5+2 Industrial Transformation Plan in the fields of "Smart Machinery", "Smart Healthcare", "New Agriculture",etc. The interdisciplinary exhibition features "Future Technology", "Innovation Pilot" and "Sustainability" themes and introduces innovations and creative products of Taiwanese industry, academia and research institutions, plus a variety of activities including technology matchmaking meetings, pitching conferences and guided tours.
PROTECTION AGAINST COVID-19
Due to COVID-19 pandemic, all participants ARE REQUIRED to submit their name, cell number and health declaration form (scan QR code to fill out form) for contact tracing purposes.
Wear a mask all the time.
Temperature checks will be implemented.
Alcohol-based hand sanitizer will be prepared and available across the exhibition place.