At ISC West 2019 Network Optix showed off solutions from a variety of tech partners – including AI-powered video analytics from Vision Labs, hard drive monitoring from Seagate, server hardware from Promise, and even cloud backup and management from Manything.
Nx @ Vison Labs – Booth 13137
Network Optix presented the latest version of the first Plugin ever created for Nx Meta VMP from Tech Partner Vision Labs. The Vision Labs Luna Platform is a biometric data management system that offers great flexibility to create scenarios of varying complexity for integrated face recognition.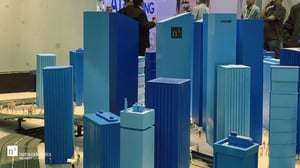 Nx Hospitality Suite – The Venetian Hotel
Network Optix met with key Reseller and Tech Partners to get feedback from around the world on what we can do to improve our products and support. 2019's Roadmap includes the release of Nx Witness VMS v4.0 – with new AI-powered video analytics and object overlays, new Nx Cloud capabilities, and a suite of new features.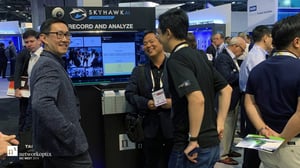 Nx @ Seagate – Booth 10053
The Network Optix team displayed the latest version of Nx Meta VMP at the Seagate booth during the exhibition with other Seagate partners. During the event the Nx team showed how Seagate Skyhawk Health Monitoring can be integrated with Powered-by-Nx systems for hard drive failure prevention and intervention.
Comprehensive Security for a Safer, Connected World
85+ Sessions on a variety of the security industry's hot topics
ISC West is made for all types of users in Physical & IT Security
ISC West brings out industry leaders in every market sector
ISC West attracts 30,000 industry professionals every year
Photos from the Event