600
Integrated System
ADNOC Schools' campuses sprawl across four sites, each in a different city, with separate control centers and over 500 cameras. To meet the safety requirements of such a large institution, school officials decided to seek out a VMS platform that would allow for fast, easy switching between live view, playback, and synchronized playback.

Ultimately, school officials decided to implement a VMS (Nx Witness) that offered maximum efficiency in surveillance operations across the four campus sites.
Project Challenges
ADNOC Schools officials wanted a solution that would address the following key questions:
How can IP video in conjunction with a VMS be used to give operators constant eyes on each individual campus at the same time?
How can IP video in conjunction with a VMS be used to optimize system reliability and efficency and allow for the easy search and management of video?
Nx Witness VMS offers a solution.
Network Optix and VNS Technologies worked together to develop a surveillance solution that addressed each concern according to the given parameters. Nx provided the video management system (Nx Witness VMS) and VNS provided the hardware (600 IP Cameras and SAN Storage).


Nx Witness VMS and IP Cameras capture video of visitors throughout each of the 4 campus sites, making 99.8% of all ADNOC Schools campuses under surveillance.
IP SAN dedicated shared block storage devices provides 90+ days of archive storage.
Nx Witness Audit Trail logs all operator actions, providing visibility into exact system usage for full accountability.
Nx Witness Showreel controls provide guards uncluttered Video Wall overviews and school with customized access and layout control.
Nx Witness Motion Smart Search, thumbnails and Bookmark functions give operators easiest possible search and playback capability.
Nx Witness' multi-phase update tracks offline servers and cameras for later update without blocking full system upgrade.
Nx Witness Server supports 15 second maximum completed Failover for maximum reliability.

"ADNOC Schools administration is very happy with all aspects of this project. The installation, rollout, training and resulting campus safety have been exceptional."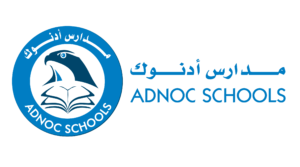 "We are thrilled with how easy Nx Witness allows security staff to view a Video Wall of the entire site. Staff say they this is the easiest tool for search and playback that they have ever used."