100
Operators
A-Thermal Technologies are national leaders in hazardous waste treatment, with a treatment facility covering 80,000 square meters (~861,000 square feet) in northeastern South Africa.
The treatment facility had a pre-existing surveillance system in place equipped with analog-to-IP encoders and Suprema's Biostar Access Control system. Management wanted to upgrade its video management system to be able to support ten operators at a time with off-site control capabilities, without having to overhaul the existing hardware.
Ultimately, management decided to implement a modern VMS (Nx Witness) equipped with extensive device support and remote system monitoring to match their surveillance expectations.
Project Challenges
A-Thermal Technologies wanted a solution that would address the following concerns:
How can a modern VMS operate seamlessly with pre-existing access control devices and outdated analog encoders, while also supporting the addition of modern devices?
How can video and a VMS reliably support 10 system operators and remote system monitoring?
Nx Witness VMS offers a solution.
Network Optix and iPIXA worked together to develop a surveillance solution that addressed each concern according to the given parameters. Nx provided the video management system (Nx Witness VMS) and iPIXA provided the hardware (100 HD IP Cameras).
Nx Witness VMS and HD IP Cameras capture video across the facility that operators access from anywhere at any time.
Nx Witness VMS, being able to support 99% of the devices, allows the customer to easily migrate their existing devices to the new system.
Nx Witness Developer Tools

give PIXA the ability to create custom middleware to integrate

Suprema's Biostar Access Control.
Nx Witness' extensive device support gives the customer the ability to expand their system one device at a time – on-demand – with lifetime upgrades and no ongoing support fees.
Nx Cloud and Nx Mobile give operators the ability to log in to their system from anywhere, anytime for fast, reliable remote connectivity.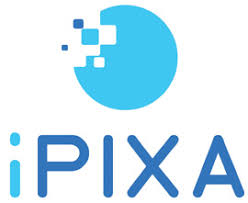 "Nx Witness is a reliable, easy to use platform that suits every need of this customer."

"We were so impressed with the system's initial tests that we immediately decided to change from our previous system – we had no limitations or problems."