Gen 6 and Exploring The Future of Nx Through the Lense of AI: Up Close with Nx CEO Nathan Wheeler at

Secutech Taipei 2023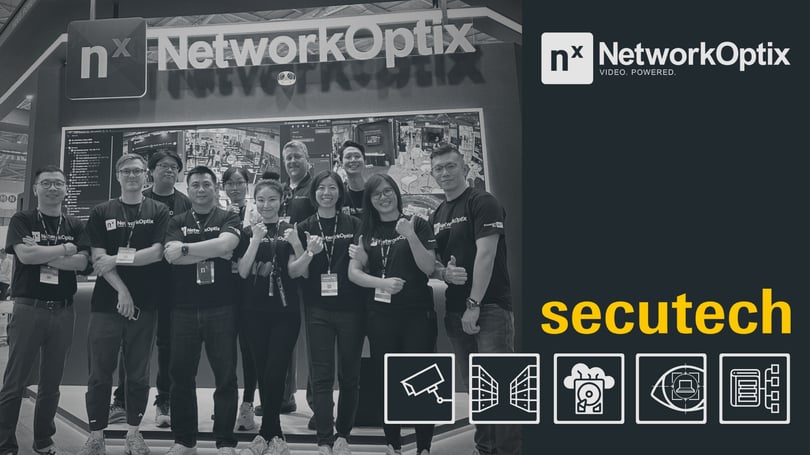 Secutech Taipei 2023 - April 26-28, 2023
Riding off the high of last year's grand opening of the newest Taipei office, this year's visit to Secutech Taipei was a stride forward in Network Optix's initiative to further expand and establish its place as a powerhouse in the APAC market.
As an exhibitor in the show, Nx unveiled perhaps its most impressive booth yet (see for yourself below) where the Nx team showcased the newest version of the Network Optix Video Platform, v5.1, along with impressive integrations from partners AIRA, CHIYU Technology, CIEAN PO, MAGNA HONG, Metapix, Vaxtor, and VCA Technology.
During his visit to Taiwan for Secutech Taipei 2023, Nx CEO Nathan Wheeler sat down with Security and IoT publications asmag.com and iDS Magazine to discuss a variety of topics including what to expect from the 6th generation of Nx Witness VMS and the Network Optix Video Platform, how the platform continues to evolve with emerging AI and computer vision technology, and more.
Video Platform for the Next A.I. Generation
In the interview below, iDS Magazaine and Nathan Wheeler discuss Network Optix's presence in Taiwan, what customers can expect from upcoming versions of the Nx platform, and how the platform is currently incorporating AI and computer vision and how it will evolve with this technology in the future.
Plans for Future Growth
Nathan also conducted a written interview with asmag to discuss his vision for the future of Network Optix the company and Network Optix the video platform - and to give a sneak peak of what to expect from the product's 6th generation.
After a successful exhibit, the Nx team looks forward to attending next year joined by our ecosystem partners and another eye-catching booth. We'll see you there!
Want to meet with the Nx Team and get a first-hand look at the latest and greatest solutions from Network Optix? Stay up-to-date on what event we're exhibiting at next at https://www.networkoptix.com/nxevents.
---
About Secutech Taipei
Secutech Taipei is the largest regional business platform for professionals in the security, mobility, building automation, and fire safety solution sectors. The event has become the annual gathering place for key players from Japan, Thailand, Vietnam, Malaysia, the Philippines, Singapore, Myanmar, and other Southeast Asian countries looking for integrated IoT- and AI-powered security systems and smart solutions.
Secutech 2023 Show Highlights