Unleashing the Power of Computer Vision: The Synergy of VIVOTEK IP Cameras and Nx Witness VMS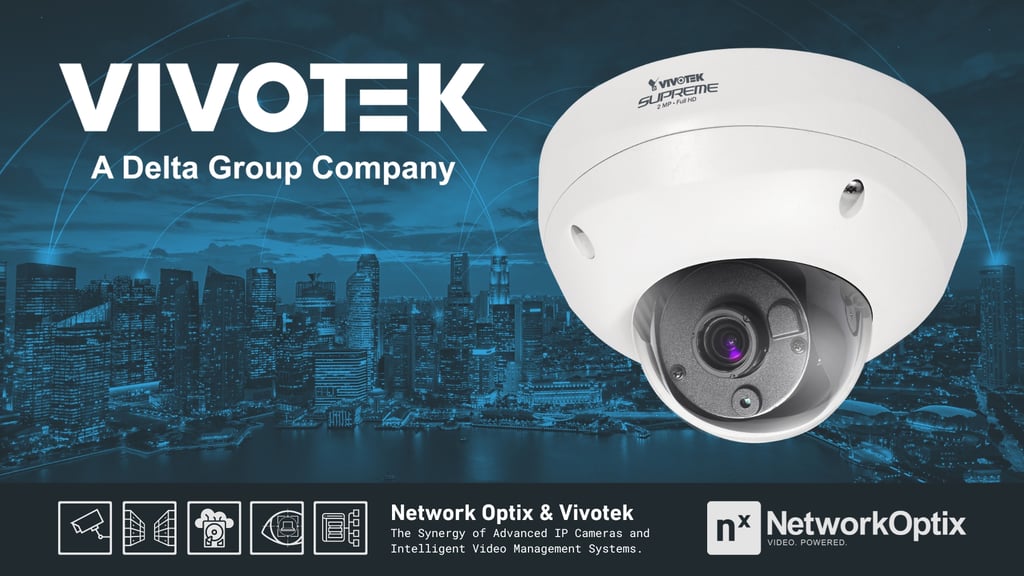 The exponential surge in the popularity of IP cameras since their inception highlights an impressive technological evolution. These cameras have made significant advancements over the years, revolutionizing the field of surveillance and security. With higher resolutions, improved low-light capabilities, and intelligent analytics, IP cameras have become essential for a wide range of applications.
Still, a system built with the most advanced IP cameras can only reach its full potential when paired with the right Video Management System (VMS) - that's where Nx Witness comes in. Nx Witness serves as a powerful and user-friendly VMS that not only enhances the capabilities of intelligent IP cameras but also ensures seamless integration between the two.
The synergy between IP cameras and Video Management software is crucial, especially as computer vision and artificial intelligence technology continue to play an increasingly vital role in our comprehension of visual data and the world around us.
Continue reading to discover how Nx Witness and VIVOTEK IP cameras, equipped with in-camera analytics, seamlessly integrate to give users a comprehensive, state-of-the-art video solution.
VIVOTEK IP Cameras Offer a Seamless Experience with Nx Witness

The Versatile camera series offers practical everyday analytics suitable for most applications. These cameras are available in diverse form factors, lens options, and even offer choices such as I/O cables. Equipped with Smart VCA, the video analytics suite embedded in VIVOTEK cameras, these cameras provide advanced accuracy in detecting people and vehicles. Best of all, this is achieved on the camera itself, utilizing the power of a Deep Learning model. This eliminates the requirement for an additional server, making it even more convenient and cost-effective.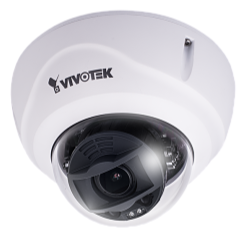 The Supreme camera series offers powerful analytics capabilities, providing precise event notifications and attribute extraction that significantly enhances investigative efficiency. These cameras excel in capturing stunning color image quality even in challenging low light conditions, while maintaining excellent bandwidth control. Moreover, their modular design simplifies the deployment and configuration process, making them a top choice for various surveillance applications.
Nx Witness VMS is your AI Hub for VIVOTEK Analytics
Effortless Configuration for Fast Deployment
The seamless integration between VIVOTEK IP cameras and Nx Witness VMS simplifies the configuration and setup process, allowing you to accelerate the deployment of your solution.
Create user profiles and meticulously manage lists to ensure precise and accurate facial recognition. Stay informed with real-time access to live license plate images and comprehensive vehicle details captured by LPR cameras. Take your surveillance capabilities to new heights with the integrated power and intelligence of Nx Witness VMS and VIVOTEK IP Cameras.
Discover Evidence in an Instant
Nx Witness allows users to effortlessly navigate through archives to swiftly uncover crucial evidence by utilizing any combination of motion, events, bookmarks, metadata, and time. Integrated with VIVOTEK advanced IP cameras, users can effortlessly track down individuals and vehicles based on their visual traits, such as color, gender, and type.
Enhance investigation effectiveness by incorporating state-of-the-art facial recognition and license plate recognition, which are meticulously cross-referenced with extensive data sets, including VIP lists. The seamless integration capabilities of Nx Witness optimize the evidence-gathering process, ensuring a smooth and efficient pursuit.
Visit Network Optix at ASIAL 2023 in Sydney to see the latest IP Cameras from VIVOTEK, Nx Witness v5.1, and more!
---
Vivotek
develops comprehensive IP surveillance solutions that encompass its broad range of network cameras, PoE switches, network video recorders, and video management software.