A definition of VSaaS, an exploration of the types of VSaaS products that exist today, and how to build your own VSaaS product with Nx.
VSaaS is a hot topic right now. And there are many mixed messages coming out about what VSaaS is. In this blog post we're going to explore what the term VSaaS means, what type of VSaaS products exist today, and how companies can use Nx Meta to build their own Powered by Nx VSaaS product.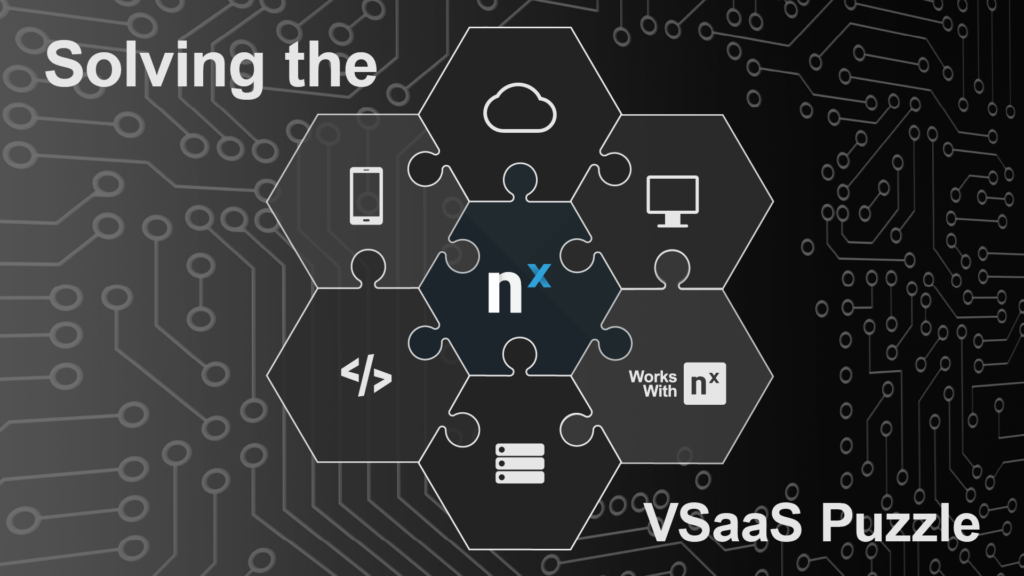 The first thing to note is that VSaaS is a relatively new term in the tech industry and, as a result, it's easy to find many varying definitions of what VSaaS is. In this article we're going to break down VSaaS.
VSaaS - Etymology and History
The VSaaS acronym, when looked at through the lens of history, really boils down to one thing: It combines the word Video with a type of software licensing – SaaS.
As outlined in Wikipedia "SaaS is a software licensing and delivery model in which software is licensed on a subscription basis and is centrally hosted." Essentially, you pay for access to the software, not the software itself. The upside? You can stop using the software at any time. So you can pay for software when you need it and stop when you find something better or no longer need the proffered product. SaaS solutions first began being marketed and sold en masse with the expansion of the Internet and the availability of cloud computing infrastructure in the early 2010s. Adobe Creative Cloud, for example, launched in 2012. The global software as a service (saas) market is expected to grow from $225.6 billion in 2020 to $272.49 billion in 2021 at a compound annual growth rate (CAGR) of 20.8%.


Prior to the launch of SaaS products most software solutions were what is known as "Boxed" solutions – with licenses that were sold one time to customers with the understanding that they now owned a version of the software and could use it in perpetuity. Upgrades were optional and could be purchased at a later time or as part of an ongoing annual maintenance fee. These licenses are called perpetual licenses – and they still exist today in many industries, especially with legacy software solutions that have no cloud component and / or are required to run in environments with limited or no Internet access.
Here's a breakdown of some pros and cons of perpetual vs SaaS licensing:

Perpetual Licensing

SaaS

PRO

You own a version of the software.

PRO

Free upgrades / improvements.

PRO

Software can be used indefinitely after purchase.

PRO

Free support (e.g. support portal).

PRO

Licenses can be transferred / resold.

PRO

Can be used on any device with the Internet.

PRO

Software can run on offline systems.

PRO

Lowered upfront costs

PRO

TCO generally less after 3-4 years (not including upgrades, support fees, etc).

PRO

More predictable budgeting (OPEX vs CAPEX).

CON

Higher upfront costs of adoption.

CON

Higher cost after 3-4 years vs perpetual (not including upgrades, support fees, etc).

CON

Pay for each license / features.

CON

Requires Internet access for licensing verification.

CON

Pay for support.

CON

No control if service goes offline in Cloud.

CON

Pay for upgrades.

CON

Licenses cannot be transferred / resold.
In the security surveillance industry, the SaaS in VSaaS has come to have a very specific meaning – Video Surveillance as a Service.
Video Surveillance as a Service can be defined most succinctly as this: customers pay for cloud-enabled video surveillance software on a recurring basis e.g. (monthly, annually, etc) and are able to view, manage, and control their IP Cameras and related devices / footage / associated metadata from anywhere, anytime.
Today you can find several different companies offering "VSaaS" or "VSaaS-like" products – both to consumers and to small and medium enterprises. Let's take a look at the differences between these two groups.
Type of VSaaS Products Today
As mentioned above there are a couple types of video surveillance as a service (VSaaS) solutions that exist on the market today – products focused on consumers and products focused on businesses.
They share some common traits – including a desire to store video directly in the cloud and browser or app-driven interfaces that focus on viewing / interacting with one camera at a time. Where they differ – performance, pricing, and proprietary hardware (mostly).
You may often see VSaaS defined by "direct-to-cloud" recording driven by proprietary software + hardware solutions. These are primarily aimed at consumers, prosumers and small businesses. Products like Ring video doorbell, Netgear ARLO, and Google's Nest Cam have made it simple for consumers to capture key video moments that occur at home and have simple apps designed for reviewing events like package delivery, doorbell interactions, etc. Video is captured by wireless (and sometimes wired) cameras, uploaded automatically to the cloud (sometimes with limited local recording via SD cards) and can be retrieved via smartphone apps for a set duration – typically 14 days to one month. Consumer level VSaaS solutions offer ease of use but with a cost – you must use their hardware and if you do not pay your subscription fees, the hardware, for all intents and purposes, becomes not so useful.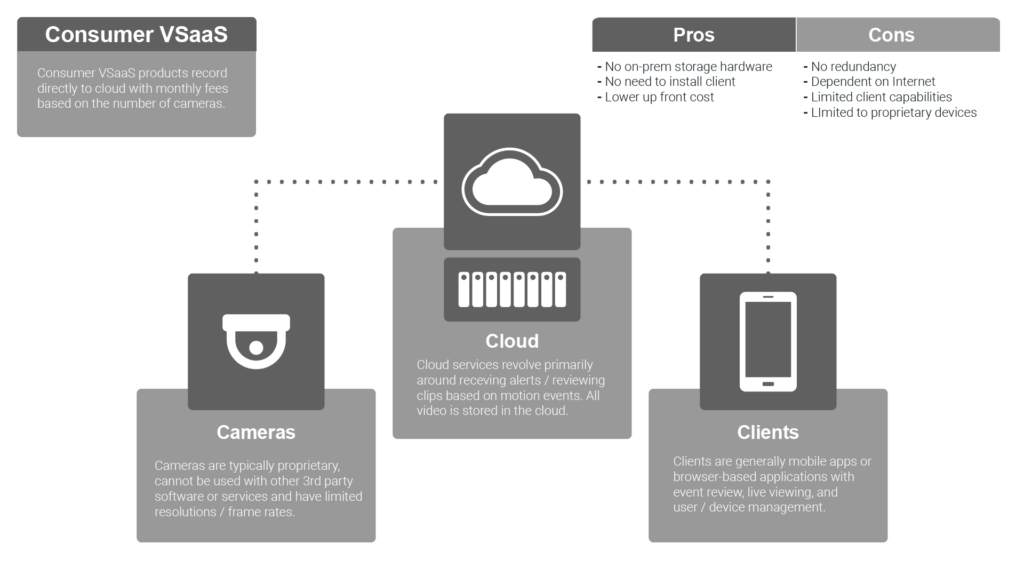 Characteristics of a Consumer VSaaS Product:
Proprietary FHD or 4K wifi cameras (sometimes wired)

Cameras connect directly to Internet / Cloud service

Cameras are battery powered (sometimes wired)

Recording is event driven (motion, basic person detection)

Monthly fees based on total number of cameras

Unified brand w/ hardware + software sold directly to end customers or through retail distribution.
In the business surveillance space you also find companies that are offering "Video Surveillance as a Service" solutions which are aimed at the SMB (small to medium business) market.
Some of these companies include 3deye, Arcules, Eagle Eye Networks, Ivideon, and Verkada.
Most of these VSaaS companies follow the same recipe – users install software directly on the camera (limited support based on brand) or add a bridge device (small proprietary computer or software service) which then allows your cameras to send video to the cloud. Users use browser-based interfaces or mobile apps to connect to, view, and manage their system. The difference between these solutions and consumer-focused VSaaS offerings is that these solutions have more of the traditional VMS feature set – including the ability to archive video for longer periods of time and the ability to view multiple cameras at the same time.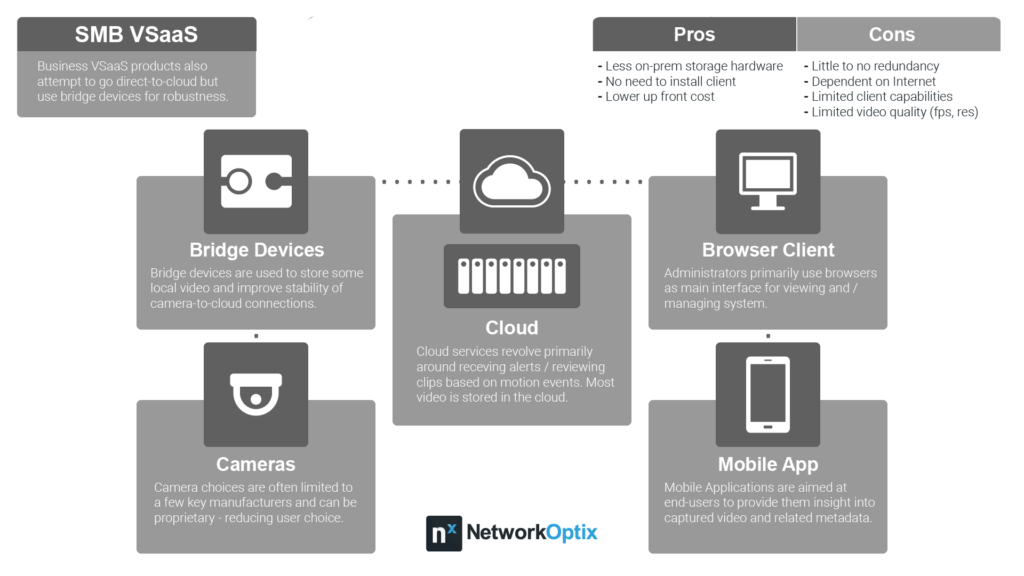 Characteristics of a Business VSaaS Product:
Wired IP cameras from various manufacturers (ONVIF or leading)

Cameras connect to Cloud via bridge device or on-camera software

Recording can be event driven (motion, basic person detection) or continuous.

Limited storage / archiving / retention periods based on pricing.

Browser based or mobile-app driven client interfaces.

Product-based approach sold as either directly or through traditional surveillance technology distribution channels.
Companies like Verkada also offer the ability to install their own cameras together with bridge devices which enable direct-to-cloud storage. The problem being these solutions are also proprietary – without the subscription the cameras and servers companies have invested in just become expensive paperweights and/or ceiling decorations. This has even been referred to by some industry experts as Hostage as a Service.
---
The Arrival of the VSaaS Platform
Network Optix recognizes that continual improvements in computing, networking infrastructure, and artificial intelligence is creating a tipping point in how video is being used to solve real world problems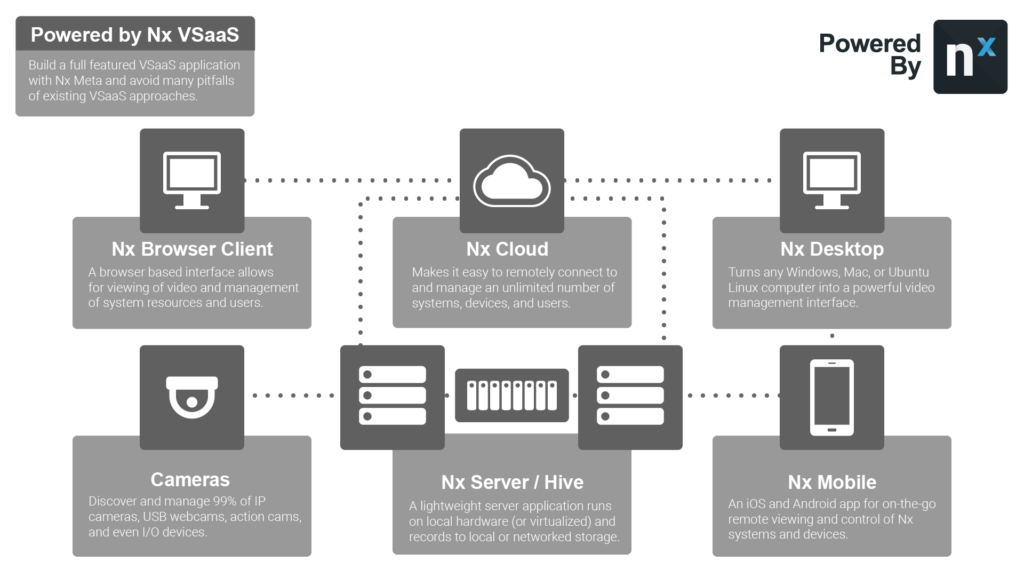 There are two primary factors driving the adoption of video across many industries.
Costs continue to fall for the necessary compute and network infrastructure needed to utilize high definition video.
A.I. powered, deep-learning driven computer vision applications are now capable of extracting massive amounts of metadata about people, objects and behaviors contained in video streams.
Not only is it cheaper to implement video as a data capture and gathering tool – it's also potentially more powerful than any other tool that could possibly be used.
Metadata-enriched video (video that has associated metadata generated by IoT devices, 3rd party computer vision applications, integrated building systems like Access Control, Alarm, Fire, HVAC, or any 3rd party hardware / software) is useful not only for security surveillance, but arguably for all business functions. With metadata-enriched video companies can optimize employee check ins, improve production line efficiencies, monitor hazardous work environments, track performance of remote solar panels, or perhaps even capture amazing events like reusable rocket launches and landings.
Whereas surveillance systems (IP Cameras + a recording solution) have primarily been used as an event review tool, video captured by IP cameras is now evolving to provide actionable business intelligence that can inform all aspects of decision making in an organization or company. Analytics such as people counting, face recognition, object tracking, vehicle and license plate recognition, and human behavioral analysis (e.g. fights, falls, theft) can be used not only to secure the safety, health, and wellness of employees but can also be used to analyze processes and customers in any situation.
Given the above, we here at Network Optix believe a better definition of VSaaS is Video Software as a Service. And we believe that companies are going to need a platform that helps them build VSaaS-like functionality into their own products and services. Which is why we launched Nx Meta – the video development platform used to help companies create and launch VSaaS products. Below we're going to explore some key features a modern, comprehensive VSaaS product should have, the underlying architecture that enables these features, and how you can build your own VSaaS with Nx Meta – the video platform made to help companies rapidly build VSaaS products.
A few must-have VSaaS Platform Features
While the exact problems VSaaS platforms solve vary across projects and customers, there are some common features every VSaaS platform should have, including:
A modern VSaaS product should be easy to install.
A modern VSaaS product should be simple and straightforward to install, requiring no proprietary hardware or software prerequisites for any component. This lowers cost by removing 3rd party licensing costs and reducing the time needed to install and configure a system.
A modern VSaaS product should support major operating systems and platforms.
A modern VSaaS product should support all major computing platforms and operating systems. This gives end-users, system integrators, and managed service providers choice and the ability to accommodate any existing IT system infrastructure.
A modern VSaaS product should discover compatible devices.
A modern VSaaS product should automatically discover ONVIF IP cameras, USB webcams, and compatible IoT devices (audio, I/O devices) and make it easy to connect to different types of video streams (RTSP, UDP, HTTP) and storage devices (e.g. NAS, DAS). This gives users the ability to choose their peripheral hardware and to configure or expand systems quickly and easily.
A modern VSaaS product should work anywhere.
A modern VSaaS product should make it simple for users to connect to their systems and view / manage their system from anywhere, anytime.
A modern VSaaS product should have good UX.
A modern VSaaS product should have clients that provide users with good experiences designed for each usage scenario (e.g. command center, desktop, mobile) and have a consistent, modern design language.
A modern VSaaS product should have health monitoring.
A modern VSaaS product should have a health monitoring dashboard that allows service providers to monitor all of their downstream customer systems for fast troubleshooting.
A modern VSaaS product should be scalable with built-in redundancy.
A modern VSaaS product should be built for one purpose: to make sure users have their video when they need it. As such, a good VSaaS should have a redundant architecture that can adapt in real time to failure and is easy to scale.
A modern VSaaS product should have flexible storage capabilities.
A modern VSaaS product should have the ability to store locally, store over the network, store to multiple locations at the same time, or to even store in the cloud (natively and/or via developer tools).
A modern VSaaS product should be customizable.
A modern VSaaS product should give the user the ability to adapt the product to accommodate any usage scenario by having a design that is flexible enough to be customized for each individual user.
A modern VSaaS product should be easy to integrate with.
A modern VSaaS product should have a set of freely accessible developer tools to enable any partner in a channel (compatible technology partner, value-added distributor, systems integrator, end-user) to integrate quickly and seamlessly with 3rd party technology solutions to create application-specific solutions.
A modern VSaaS product should have strong built-in cyber security protections.
A modern VSaaS product should utilize the latest data protection, networking and storage technologies to secure user and system-generated data, should undergo regular penetration testing, and should be able to evolve quickly to adapt to emerging cyber security threats.
A modern VSaaS product should support virtualization.
A modern VSaaS product should have the ability to run in a virtualized environment – e.v. VMWare, VirtualBox, Docker, etc). Many modern IT departments require applications to run in virtualization platforms on commodity compute hardware to simplify IT security and management.
A modern VSaaS product should be easy to maintain and upgrade.
A modern VSaaS product should allow System owners the ability to quickly and easily upgrade to new versions no matter how large a system scales.
In order to accomplish all of these key features a VSaaS must have a robust architecture that encompasses the majority of compute platforms and devices.
Components of a Modern VSaaS Solution
A ready-to-implement and fully customizable VSaaS platform should solve 95% of the challenges associated with IP video management right out of the box. In order to do so it has to address the must-have VSaaS features written in the section above.
Based on these features, a VSaaS platform should have: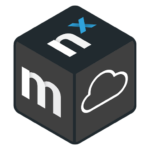 Cloud
A public or private cloud application that makes it easy to connect to, view, and manage an unlimited number of systems, devices, and users from anywhere, anytime.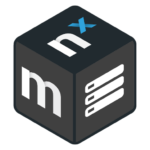 Server
A cross platform software application that can be installed on computing devices that acts as the brain of the system. Managed connections between devices and users, as well as automations, archiving, and a host of key system functions.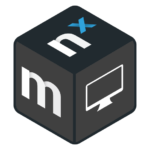 Desktop
A thick client application (important!) capable of handling heavy video workflows on even the lightest weight hardware. Gives operators the ability to administer / view system data.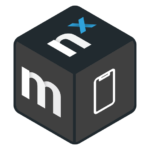 Mobile
An app designed for on-the-go viewing and control of system devices and data. Should be focused on notifying operators of potential issues and allow fast search / playback of key events remotely.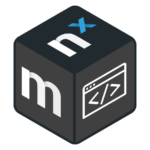 Developer Tools
A set of APIs and/or SDKs that allow a company to integrate intelligent video with 3rd party metadata generating sources like Access Control, Alarm, Production Lines, Robotics, HVAC, Fire, Building Automation systems, and more.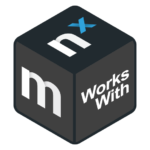 Integrations Ecosystem
A centralized location to find integrated technologies and the plugins needed to integrate them successfully into the VSaaS solution.
---
Finally - How to Build your own VSaaS Product
If you're like most companies out there you have your own expertise in your own market. Perhaps you're a company focused on retail analytics. Perhaps you're a company focused on analyzing traffic for cities. Perhaps you're a telecoms provider looking to expand your offerings to small businesses. Or maybe you have a brand new idea that no one has ever thought of – but it's driven by video.
This is where Network Optix comes in. With Nx Meta companies can rapidly build and seamlessly integrate the full capabilities of the world's easiest to use video management system into your own business to create a recurring revenue stream driven by video.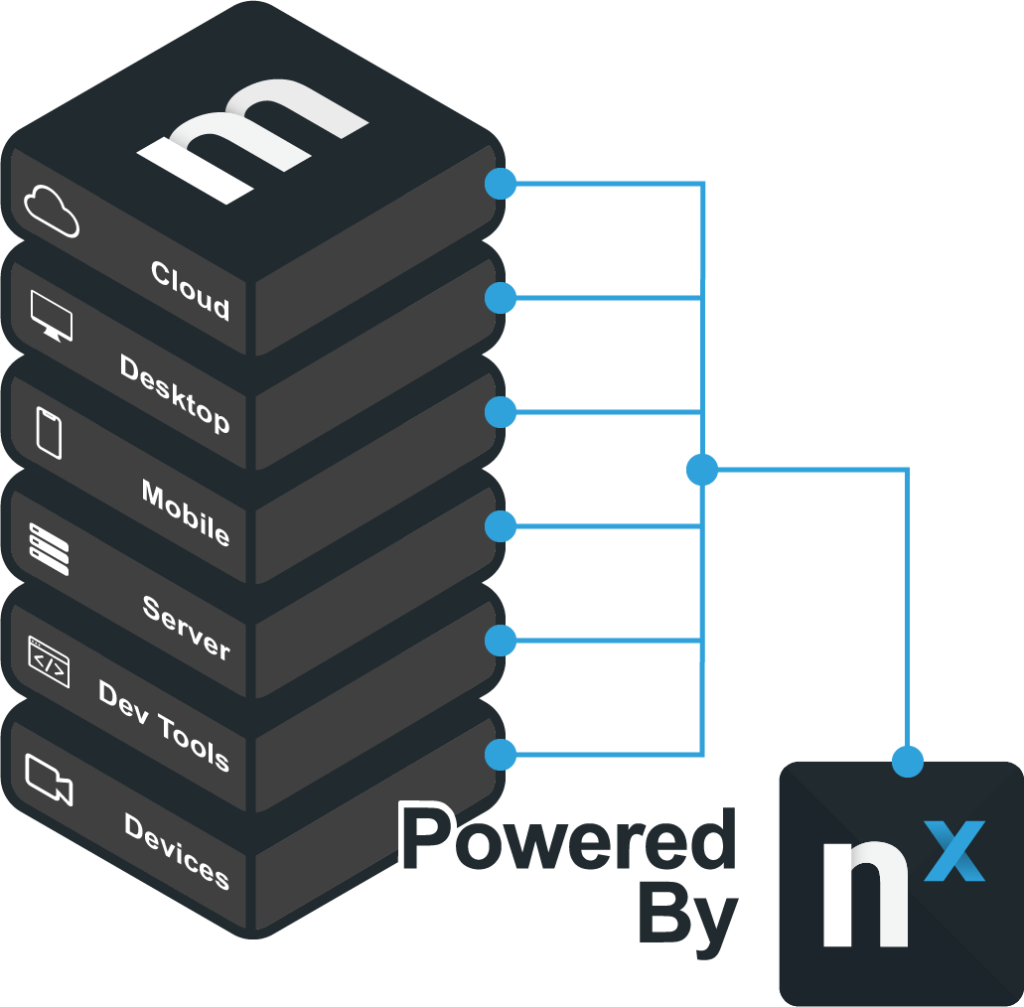 Our Cloud, Server, Desktop, Mobile, Developer Tools, and Integrations Ecosystem can help launch your product in a matter of weeks.
The age of VSaaS has arrived – and with Nx Meta building a VSaaS product that is custom-tailored to your needs and your market is simple and affordable. And it's free to get started.