Streamlining Factory Security Operations with Nx Witness VMS and Vaxtor Video Analytics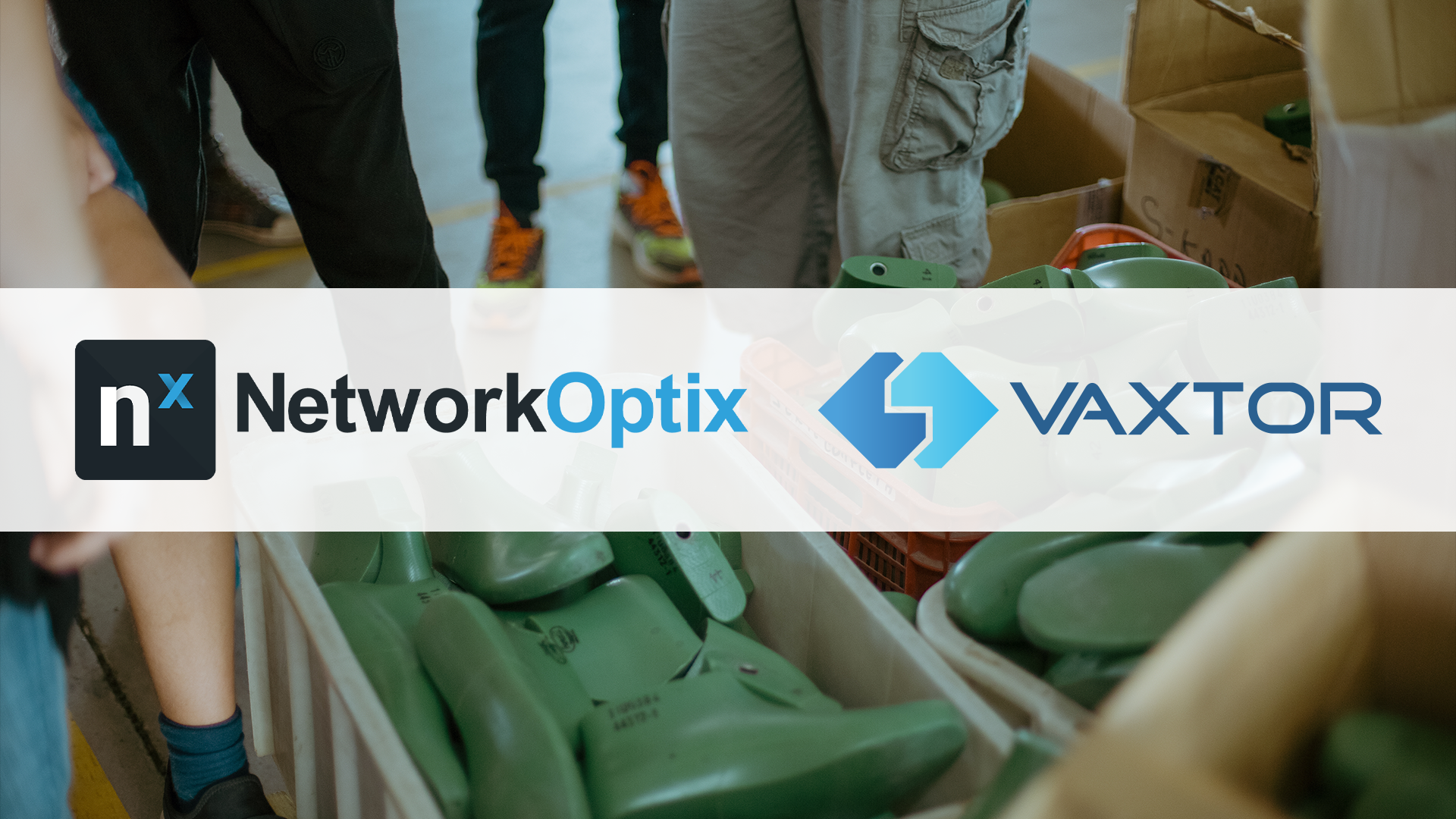 Taiwan's leading footwear company and the world's largest branded athletic and casual footwear maker, this Vietnamese shoe manufacturer makes nine of the top ten sports shoe brands in the world, including Nike, Adidas, Asics, Puma, New Balance, and Reebok.
At peak hours of operation the factory experiences an explosion of traffic with over 2000 motorcycles entering or leaving the shoe factory – all of which need to be cleared by security.
As part of ongoing efforts to keep the factory running efficiently and securely management sought out a technology platform that would help them mitigate motorcycle traffic while simultaneously increasing security clearance efficiency and reducing loss.
Ultimately, factory operators decided to implement a modern VMS (Nx Witness) combined with license plate recognition technology (Vaxtor LPR) to capture and record motorcycle and employee identification information at entry and exit points. This made it possible to match motorcycle license plate numbers with the respective employee IDs to ensure proper access and reduce theft.
The factory wanted a VMS and integrated video analytics solution that would address the following key questions:
How can IP video surveillance technology be combined with factory processes to match employees and their motorcycle's identity in order to reduce theft?

How can IP video be used to capture and process the license plates 2000 motorcycles in an efficient and secure manner?
The Solution: Nx Witness VMS + Vaxtor
Vaxtor and Network Optix worked together to address the challenges raised by the factory's team and developed a solution that gave factory operators the ability to address existing issues and the flexibility to continually improve operations. Nx provided the video management system (Nx Witness VMS) and Vaxtor provided the video analytics (Vaxtor OCR, Vaxtor ALPR).
How It Works:
As a motorcycle approaches Nx Witness VMS captures the vehicle and rider and provides an RTSP stream to Vaxtor's LPR recognition engine.

The rider must also present their employee ID which is captured and recognized by Vaxtor's OCR engine.

Vaxtor's recognition engines then send a Generic Event to Nx Witness VMS with the LPR and Employee ID information.
System operators create a Rule in the Nx Witness Rules engine which then creates Bookmarks each time a motorcycle license plate is identified by cameras at the factory entrance and exit points.

System operators create a Rule in the Nx Witness Rules engine which Bookmarks a motorcycle's license plate number and tags it with the driver's employee access card number. Nx Witness VMS verifies if both credentials match at exit barrier gates to prevent motorcycle theft.

System operators create a Rule in the Nx Witness Rules engine which Bookmarks specific motorcycles at both the entrance and exit gates for comparison reference, preventing motorcycle theft cases involving license plate swapping.

If a Factory operator needs to find a motorcycle or investigate a possible theft, they simply open Nx Witness VMS and search archived video for a particular license plate or employee ID. Nx Witness VMS captures and stores metadata from Vaxtor's analytics engine and operators can search an entire year of archived video in seconds using associated metadata (tags, bookmarks, etc).
Vaxtor Automatic License Plate Recognition (VaxALPR) Software

VaxALPR Plugin

for Powered by Nx products

Vaxtor OCR Software
Vaxtor develops high performance Optical Character Recognition (OCR) products and solutions, with a focus on Automatic License Plate Recognition (ALPR). Vaxtor's VaxALPR and VaxOCR solutions are used in a wide range of market segments including parking, access control, urban, onboard and high speed. The number one ALPR brand used with AXIS cameras, Vaxtor's OCR technology is widely recognized as one of the most advanced in the world.