Join Nx for a Week of Discussions
26th - 30th October, 2020 | Virtual Event
Join us for #NxSecurityWeekEurope – a week long set of panelist discussions about the key technologies it takes to design, install, and maintain a professional security surveillance system.
We'll be discussing IP cameras, surveillance computing hardware, storage technologies, AI / computer vision aided video analytics, and more!
With 2 sessions each day – one in the morning and one in the afternoon – we hope you have the opportunity to join us. Each session will include a presentation by a Works with Nx partner and an open Q&A session where you can challenge the experts with the questions you want answered.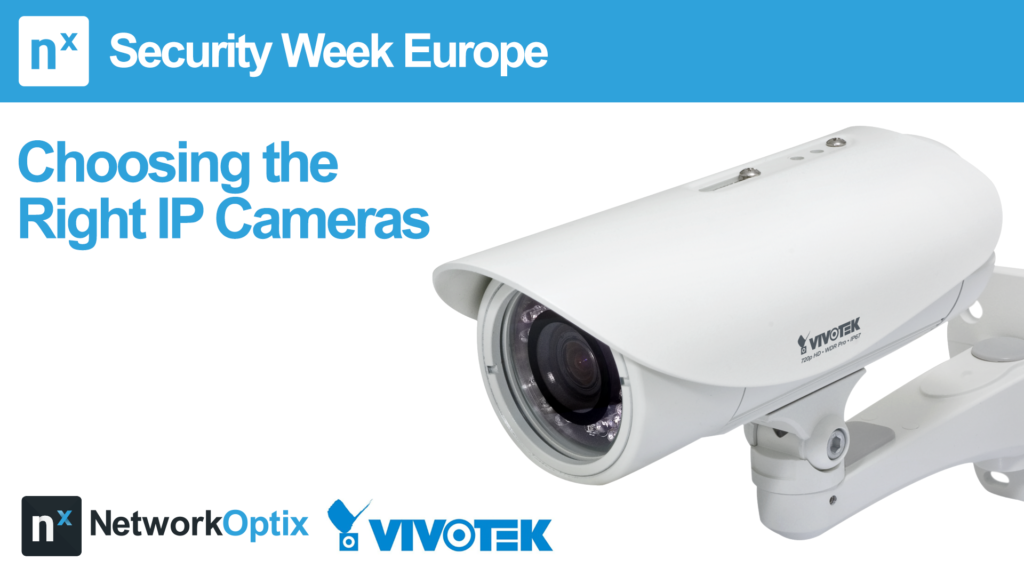 DAY 1 - Choosing the Right IP Cameras
As IP cameras continue to evolve – both in their form and function – choosing the right cameras for the right project and application is more important than ever. In this webinar Nx joins Vivotek for a deep dive into IP camera technology and what you should consider when choosing IP cameras for your next project.
James Cox
Europe Manager
Network Optix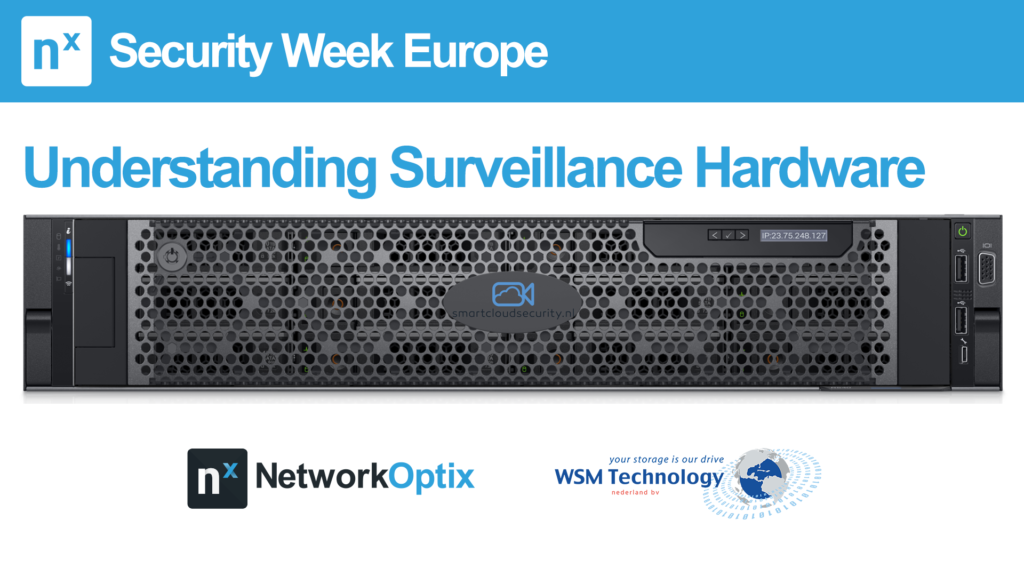 DAY 2 - Understanding Surveillance Hardware
Hardware selection is one of the most critical parts of system design. Underpowered hardware creates an inefficient system with many errors, overpowered hardware increases system cost drastically. Nx and WSM will show you how architectures, peripherals, networks, and many other factors can impact hardware selection.
James Cox
Europe Manager
Network Optix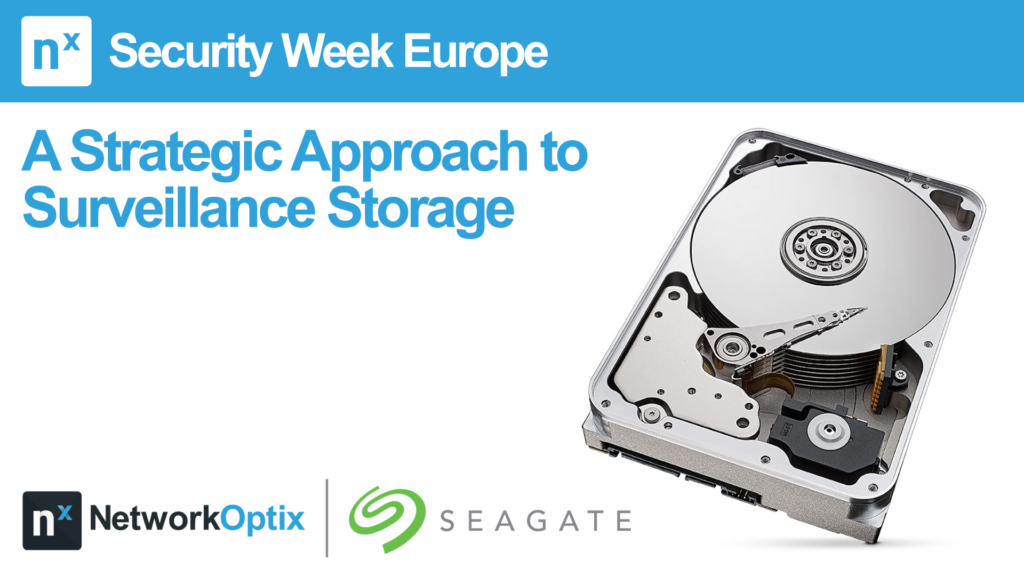 DAY 3 - A Strategic Approach to Surveillance Storage​
Storage is a critical component to any IP video surveillance system. In this webinar global storage leader Seagate joins Nx to explore the state of surveillance storage technologies and strategies you can consider when designing a modern IP video surveillance system.
James Cox
Europe Manager
Network Optix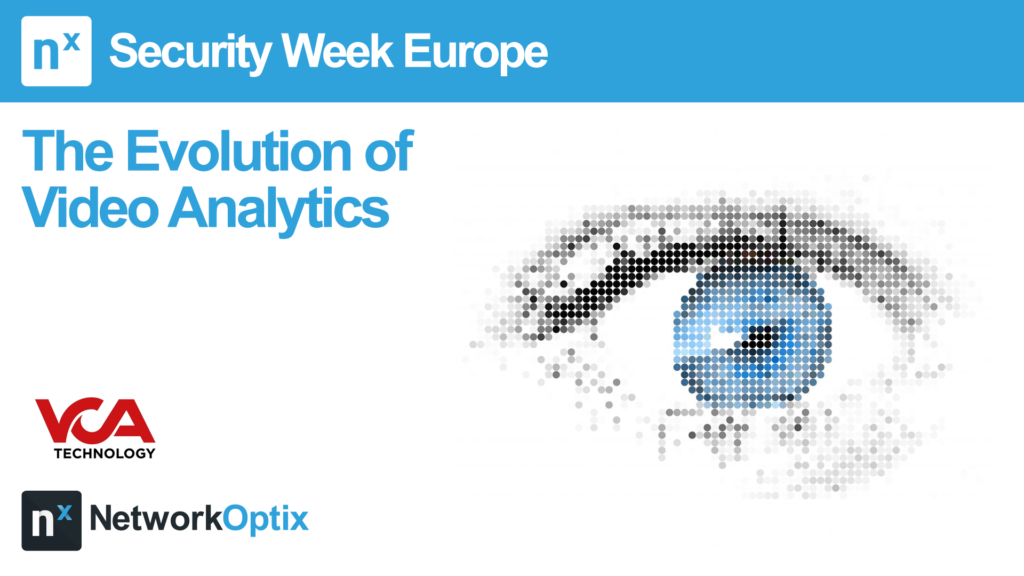 DAY 4 - The Evolution of Video Analytics
AI is the word on everybody's tongue at the moment – but what, exactly, is AI and how does it work with IP Video? In this webinar Nx and VCA Technologies will explore the history of IP video analytics and how computer vision and deep learning are driving the single largest revolution in business intelligence in decades.
James Cox
Europe Manager
Network Optix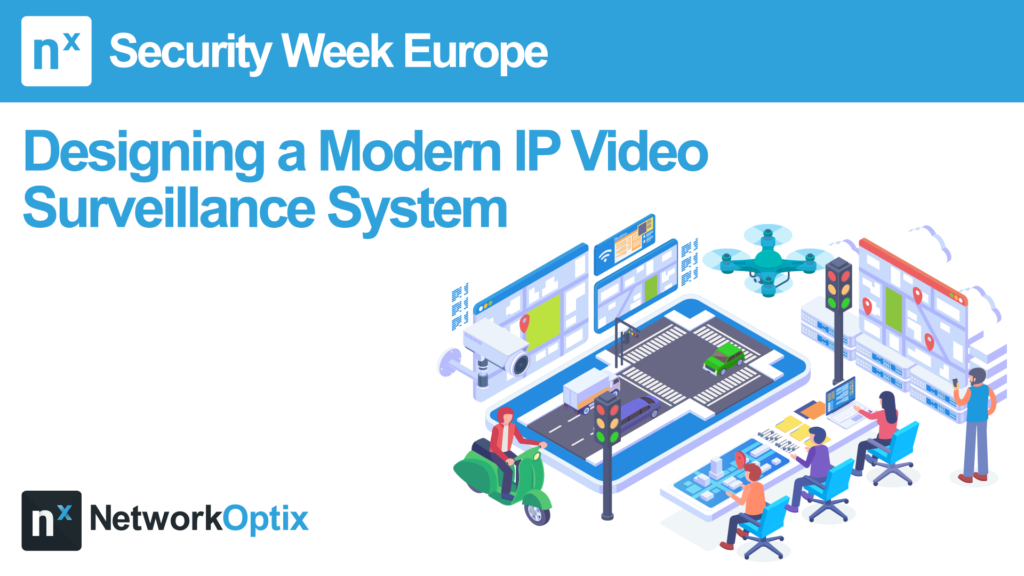 DAY 5 - Designing a Modern IP Video Surveillance System
The final webinar in Nx Security week, this presentation is all about designing IP Video surveillance systems. Join Nx, Veracity and a special guest consultant as we explore how to understand a project's requirements and transform them into an efficient, effective, and secure system that meets and exceeds your customer's expectation.
Tony Luce
Marketing Director

Oscar Hsieh
Sales Director

Sergii Lazarchuk
Eastern Europe Manager