The Samui Smart City Command is located on the beautiful island of Koh Samui in Thailand – one of the country's tourism hot spots.
Koh Samui Mayor Ramnet Jaikwang said that Samui had recently experienced an explosion in tourism and it was important for the island's technology infrastructure to catch up to bolster tourists confidence and safety when visiting.
As a result the island committed to investing 264 million Baht to upgrade their central smart city command center with a goal of making the island safer and more secure for tourists and locals alike.
Centralized Command Center
Samui Smart City Command was using a legacy DIVA 1.17 system and wanted to upgrade to a more modern, IP based video surveillance platform with the ability to generate automated actions and monitor the full island with a seamlessly integrated video wall.
Samui City Command was having difficulty searching for critical event video with their existing system and was interested in an IP Video surveillance system that would make searching for video based on time, events, or extended metadata simpler and faster!
Nx Witness VMS offers a solution.
Samui Smart City Command was excited about Nx Witness because it gave them the ability to quickly search a large amount of recorded archives in seconds using Smart Motion Search, Events based search, Bookmarks, and the ability to combine Nx Witness with in-camera and server-based analytics to identify objects and search based on associated metadata.
The Nx Witness Rules Engine allowed Samui Smart City Command to create rules to alert operators of critical events in real-time, allowing for faster response to incidents.
The Samui Smart City Command also noted the speed and stability of Nx Witness.
Technologies Used
1024 IP Cameras integrated into a single contiguous system driven by Nx Witness VMS
Integrated Systems with Video Analytics
"Samui Smart City Command are thrilled with how Nx Witness easily allows security staff to monitor their entire video system on a single Video Wall. Nx Witness is the simplest VMS for search and playback that they have ever used." – Nx Reseller Partner CCTV Thailand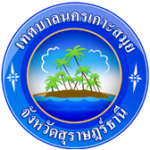 "We are extremely happy with the outcome. Nx Witness is easy to use and makes it simple to Search for events quickly. It's much better than the old system." – Samui Smart City Command