Attending this year's NVIDIA GTC Developer Conference? Visit the Network Optix Sponsor Page.
Visit the Network Optix Sponsor Page to learn ways developers are using the Network Optix Video Platform to accelerate video-driven product development to launch full-stack (Cloud, Server, Desktop, and Mobile), secure video products and services that integrate seamlessly with the NVIDIA Metropolis ecosystem.
Quickly create hardware + software solutions that combine NVIDIA Jetson embedded devices, NVIDIA Deepstream, and NVIDIA NGC - to generate new video-driven recurring revenue streams.
The Network Optix Sponsor Page contains a wealth of information detailing the types of applications achievable with Nx and NVIDIA. Check it out!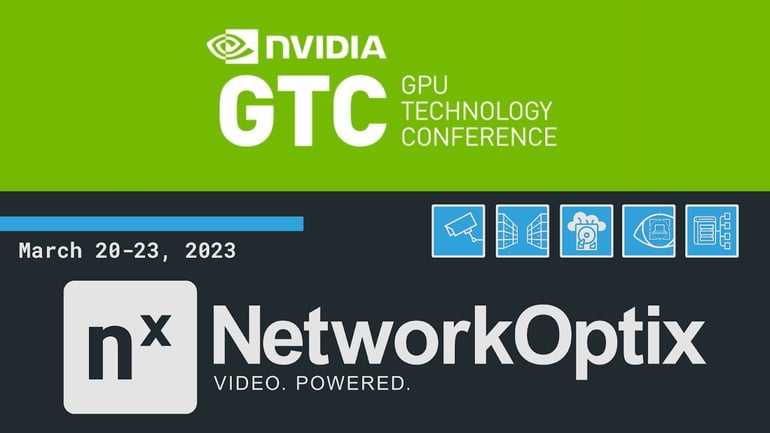 When: March 20-23, 2023
Where: NVIDIA GTC 2023
What: NVIDIA GTC Virtual is an online developer conference for the era of AI and the metaverse. It's where students, developers, researchers, creators, IT decision-makers, and business leaders can gather to learn how to shape our world with the power of AI, accelerated computing, data science, and more.