Safeguarding Construction Sites: Enhancing On-Site Security with
Nx Witness VMS
,
South Security Solar-Powered Mobile Tower
, and
Hikvision AI Cameras.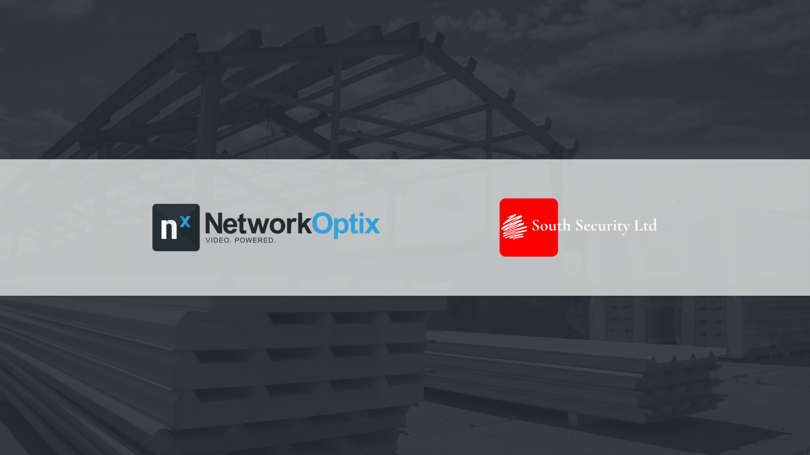 When it comes to targets of theft and vandalism, construction sites are among the most popular, with occurrences costing the industry hundreds of millions of dollars every year. In order to combat these occurrences, it is of utmost importance for construction companies to adopt a surveillance system that allows for real-time monitoring and response.

Unfortunately, the remote and harsh environment that is characteristic of many construction sites leads to a lack of access to power and massive servers which inhibits the ability to install and deploy such surveillance systems.

With over 150 towers in place across New Zealand construction sites, South Security Ltd's Mobile CCTV Tower, a solar-powered mobile security tower, has negated this issue for many construction companies.

Equipped with a lightweight VMS (Nx Witness VMS) combined with Hikvison AI cameras, the South Security Mobile CCTV Tower, a solar-powered security tower, makes it possible to quickly and accurately identify and record instances of concern, notify management as they occur, and dispatch the local authorities upon confirmation of a credible threat.
The VMS and combined video analytics and hardware solution needed to address the following key questions:



1. How can an intelligent video surveillance system be deployed without access to a power source or adequate connection to servers?

2. How can IP video surveillance technology be used to quickly and accurately identify vandalism and burglary attempts as they occur to allow personnel to rapidly inform authorities?

3. How can IP video surveillance technology be used to increase the likelihood of apprehending criminals in remote environments?


Nx and South Security Ltd Offer a Solution
South Security Ltd used AI-based video analytic technology and Hikvision AI cameras, fully integrated with Nx Witness VMS, to address the above challenges according to the limits of the specific project without sacrificing the effectiveness of the combined solution. Nx provided the video management system (Nx Witness VMS), South Security Ltd provided the security tower (Mobile CCTV Tower), and Hikvision provided the cameras with built-in video analytics (Hikvison 8MP Colorvu AI Camera).
How It Works:
Nx Witness VMS provides a lightweight VMS solution that eliminates the need to deploy massive servers.
Nx Witness VMS and Hikvision AI Cameras capture video of people, objects, and occurrences in the area.
System operators easily manage and monitor the area using key features like a flexible grid interface, custom layouts, administration and live viewing in a single unified interface, fisheye camera dewarping, forensic zoom windows and advanced PTZ controls.
Hikvision AI Cameras – including Human Detection, Vehicle Identification, and Intruder Detection – identify people, vehicles, and intruders in real-time.
South Security Ltd Mobile CCTV Tower battery bank, charged with a solar array, powers the combined solution.
System operators create a Rule in the Rules engine which then creates Bookmarks and alerts system operators via a system alert (optimized to identify and alert within 3 seconds) and onboard siren and strobe when an intruder is detected by cameras.
If system operators need to investigate a particular piece of footage, they simply open Nx Witness VMS and search archived video for a particular item of interest. Nx Witness VMS captures and stores metadata allowing operators to search an entire year of archived video in seconds using associated metadata (tags, bookmarks, etc). Objects identified are bookmarked and classified according to their object type (vehicle, person, license plate).


South Security Ltd are New Zealand and South Pacific security system specialists that provide modern solutions including Site Security Towers, Alarms, CCTV, Access Control, and more.