Controlling PTZ cameras in Nx Witness VMS has a new look and feel.
New and improved PTZ controls in Nx Witness v4.2 upgrade the operator experience and were designed to improve usability. So what's new? Watch the video below and read on to learn more.
For starters, operators now have the option to disable or enable AIM overlay in the Desktop Client's Local Settings according to individual visibility preferences.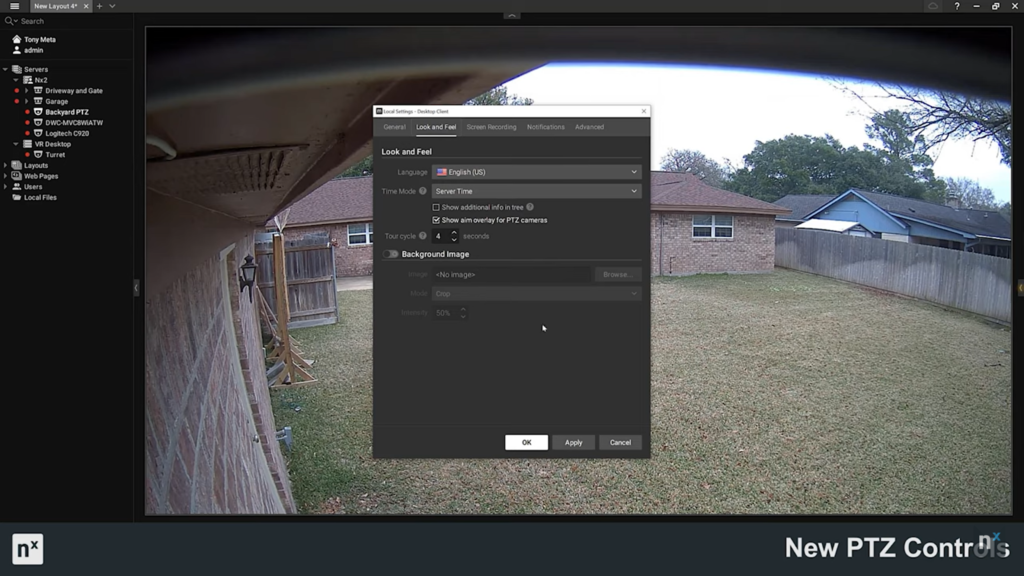 New click, drag, and release controls.
The new click, drag, and release control feature makes controlling PTZ cameras in higher latency situations easier than ever. Operating PTZs in high latency situations, especially with PTZs that do not support Advanced PTZ, can sometimes be difficult.
The new click, drag, and release controls in Nx Witness v4.2 allow operators to quickly move and focus their PTZ cameras. Operators can also now control direction and zoom with a keyboard using the arrow keys and plus or minus keys.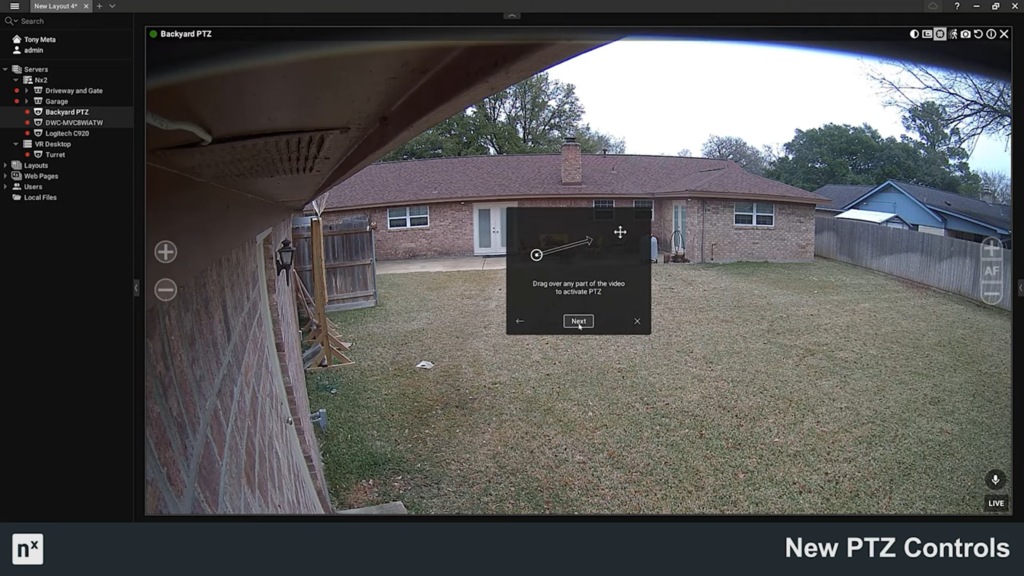 Shift for Advanced PTZ controls.
For systems with cameras that support Advanced PTZ controls operators can activate Advanced PTZ mode by pressing the SHIFT key. While holding the SHIFT key Advanced PTZ controls return with click to center, double-click to zoom out, drag a rectangle to zoom to an area of interest, or scroll to zoom in and out.
For those who are not familiar with it, Advanced PTZ is an intuitive tool offered in Nx Witness that makes operating PTZ cameras much easier, more rapid, and much more fluid than operating PTZs in Standard PTZ mode, regardless of stream delays. You can find a full list of PTZ models that support Advanced PTZ using the Nx Witness Supported Devices List.