250
HD IP Cameras
The Australia Fair Shopping Centre is one of Queensland's biggest shopping and office outlets, spanning 59,540 square metres (or 640,900 sq ft), with a five-level office tower comprising 5,824 square metres (62,690 sq ft) of office space, housing specialist services and commercial offices and thousands of daily visitors in the form of customers, vendors, and employees.
Built in 1983, the shopping centre's security measures consisted of an outdated analog system with poor image quality, minimal analytics features, and the inability to monitor camera status and health to maintain a dependable system.

As part of an effort to ramp up security measures to maintain the safety of its thousands of daily visitors, Australia Fair management sought out a technology platform that would make monitoring its large area easier and more efficient.

Ultimately, management decided to implement the latest IP Video equipment and a modern VMS (Nx Witness) equipped with video analytics and system monitoring to mitigate their growing safety concerns.
Project Challenges
Australia Fair wanted a solution that would address the following key questions:
How can IP video be used in conjunction with a VMS to monitor an area of 59,540 square metres (or 640,900 sq ft) and identify potential dangers in large crowds?
How can IP video be used in conjunction with a VMS to optimize system reliability and allow for the easy search and management of archived video?
Nx Witness VMS offers a solution.
Network Optix and MGTS (Metro Global Technology Supplies) worked together to develop a surveillance solution that addressed each concern according to the given parameters. Nx provided the video management system (Nx Witness VMS) and MGTS provided the hardware (250 HD IP Cameras and TVI Channels).

Nx Witness VMS and HD IP Cameras capture video of visitors throughout the entire 59,540 square metres (or 640,900 sq ft) area.
System operators can easily manage and monitor In-Camera Analytics, Custom Camera ID, and Archive Integrity Check across the site for redundancy, reliability, and connectivity.
It became easier for management to detect camera issues and to alert operators in real-time to apply a fix.
If management needs to investigate a particular piece of footage, they simply open Nx Witness VMS and search archived video for a particular item of interest. Nx Witness VMS captures and stores metadata and management can search an entire year of archived video in seconds using associated metadata (tags, bookmarks, etc).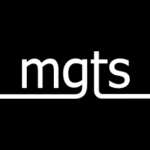 "Nx Witness was easily integrated with the existing infrastructure and network configuration. We love using Nx Witness because it makes the lives of technicians/estimators/managers easier."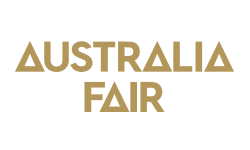 "We love the user friendly interface and the instantaneous notifications for whenever a fault may occur. It really streamlines the monitoring of a large shopping centre."