397
of new guests daily
Abu Dhabi's Royal Rose Hotel houses 355 rooms spread over 17 floors of 5-star luxury.
After encountering compatibility and storage issues that caused a loss of critical video, management decided to pursue a new video management system.
Ultimately, management decided to implement a modern VMS (Nx Witness) equipped with extensive device support and automatic camera failover to match their security expectations.
Hotel management wanted a solution that would address the following key questions:
How can a modern VMS operate seamlessly with non-standard operating systems, storage devices, and IP cameras?
How can IP video and a VMS be used to ensure video continuity and system reliability?
Nx Witness VMS offers a solution.
Network Optix provided a surveillance solution that addressed each concern according to the given parameters.
Nx Witness VMS and HD IP Cameras capture video across the facility that operators access from anywhere at any time.
Nx Witness VMS, being able to support 99% of the devices, allows the customer to easily migrate their existing devices to the new system - even non-standard storage like

Veracity's Coldstore.
Nx Witness' extensive device support gives the customer the ability to expand their system one device at a time – on-demand – with lifetime upgrades and no ongoing support fees.
Nx Witness' Automatic Camera Failover ensures video continuity, bringing the customer a new level of stability.
Nx Desktop usability features make it simple for system operators to migrate from an older, more complex system to a streamlined, user-friendly, and responsive Desktop application.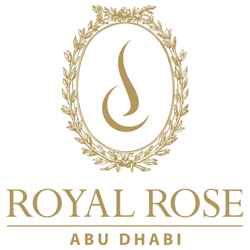 "After testing Nx Witness for a couple of months and we are extremely satisfied with the VMS. The stability is excellent.Nx Witness has made it possible for us to meet the security standards of our property."

Senthil Kumar
Group Information Technology Manager
City Seasons Hotels
http://www.royalrosehotel.com/