Network Optix Announces SOC 2 Compliance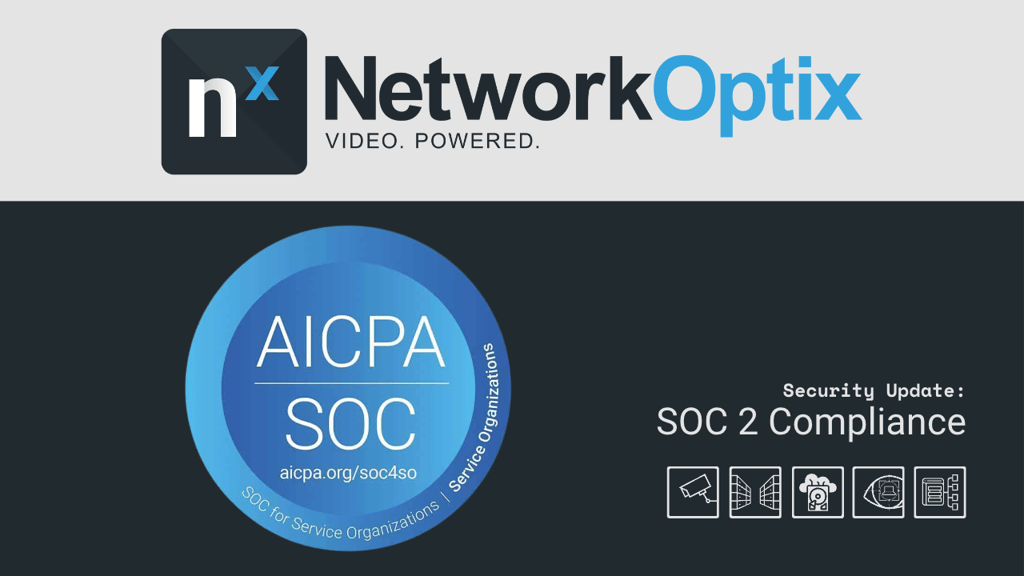 Network Optix is proud to announce that we have successfully attained the SOC 2 Type 2 compliance certification! Achieving this certification solidifies our dedication to safeguarding the security, privacy, and trust of our customers' data.
SOC, or System and Organization Controls, is a well-known auditing standard created by the
American Institute of Certified Public Accountants (AICPA)
. Its main focus is to assess the controls implemented by service organizations in order to ensure the security, availability, processing integrity, confidentiality, and privacy of customer data.
SOC compliance is divided into three levels: SOC 1, SOC 2, and SOC 3. Network Optix has obtained SOC 2 which is predominantly designed for cloud video surveillance. Within SOC 2 there are two level types that can be obtained by organizations, Type 1 and Type 2. SOC 2 Type 1 evaluates the design of an organization's security controls. Achieving type 2 proves that Network Optix not only has implemented a high level of security design (Type 1) but it has also proven that it has followed these high standards over a long period of time, typically in the range of 6 to 12 months.
So, what does this mean for Nx customers?
Obtaining SOC 2 Type 2 gives customers of Network Optix peace of mind that their data is secure and meets a precisely defined high standard that has been certified by an official independent body, completely separate from Network Optix.
The security protocols and practices at Network Optix were audited to verify at a minimum:

Enhanced Data Security: The company has implemented comprehensive security measures to protect its sensitive information. This includes safeguarding against unauthorized access, maintaining data integrity, and preventing potential security breaches.

Commitment to Privacy: The company adheres to stringent privacy regulations, ensuring that personal data is handled with utmost care and in compliance with applicable laws.
Continuous Improvement: The company has established an ongoing commitment to monitoring and improving security controls. The company continually assesses and enhances its security practices, staying ahead of evolving threats and challenges.