Nx Webinar Week OCEANIA - 2021
20th - 24th September, 2021 | Virtual Event
Don't miss out on Nx Webinar Week Oceania – a week of discussions highlighting Works with Nx integrations and how you can use them to build your ideal application with Nx Meta or Nx Witness VMS.
This week will include 2 Works with Nx partner solutions from Art of Logic and Digital Watchdog – plus an Ask Nx Anything session where attendees can…wait for it…ask us anything!
Each Works with Nx integration session will include a presentation overview of a Works with Nx integration followed by an open Q&A session for any inquiries.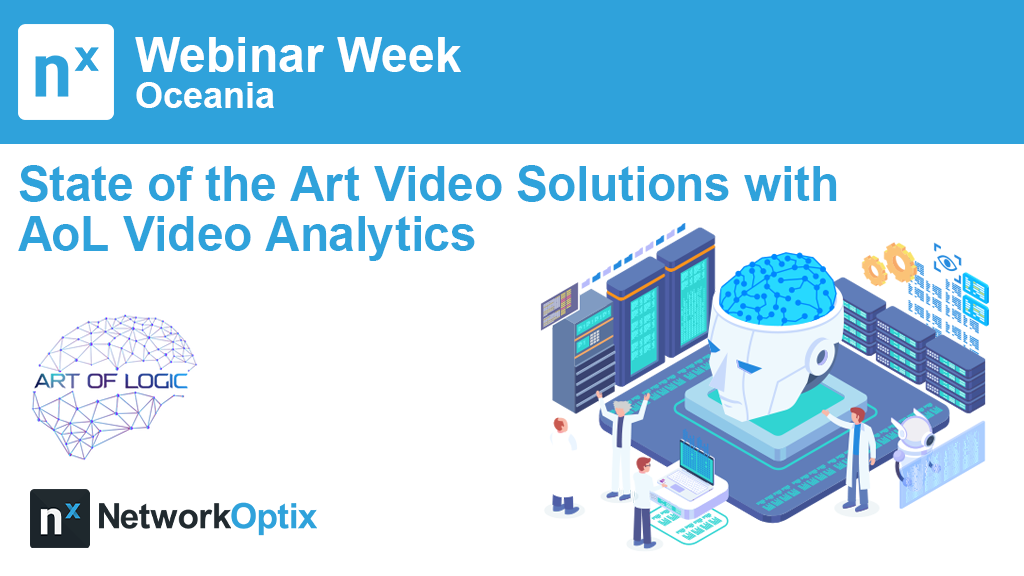 DAY 1 - State of the Art Video Solutions with AoL Video Analytics
Join Nx and Art of Logic on September 20th at 10 AM GMT +10 for a deep-dive into Art of Logic's cutting-edge video analytics technology and their applications – it Works with Nx!
Art of Logic is a Research & Development Technology wholesaler that develops innovative technology that is dynamic, open-sourced, and reliable. AoL specializes in developing and manufacturing hardware and software systems to complement artificial intelligence and computer vision capabilities in Powered by Nx products. Video analytics technologies developed by AoL include Face Recognition, License Plate Recognition, Object Tracking, and more.
Mat Harrison
Regional Sale Manager
Network Optix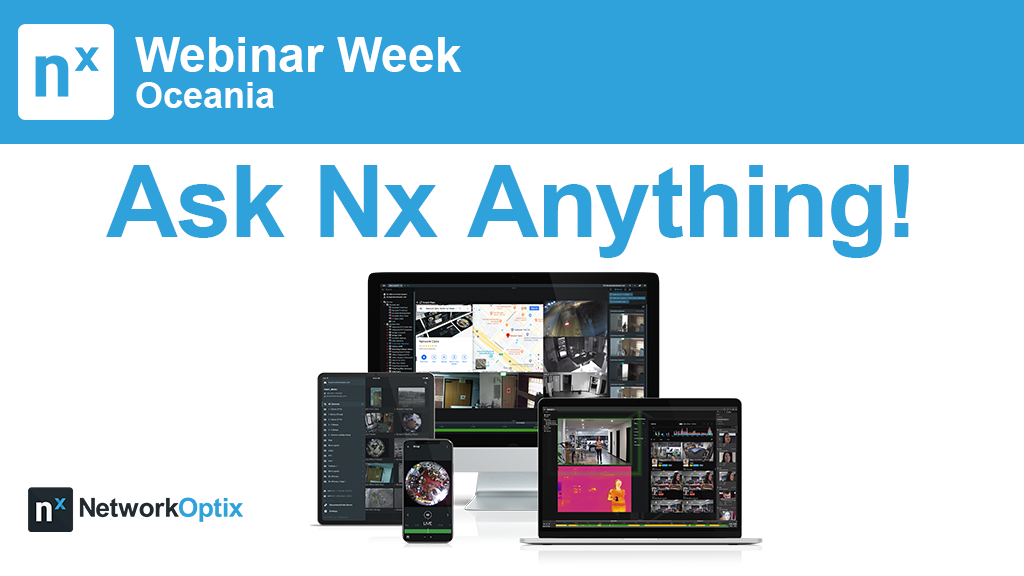 Got questions for the Nx team? Now's the perfect time to get some answers! Join Nx Oceania Sales Manager, Mat Harrision, and Nx Director of Marketing, Tony Luce on September 23rd at 10 AM (GMT +10) for an hour-long Q&A session and discussion about the latest version of Nx Witness VMS and Nx Meta and any other inquiries you may have.
Mat Harrison
Regional Sales Manager
Network Optix
Tony Luce
Marketing Director
Network Optix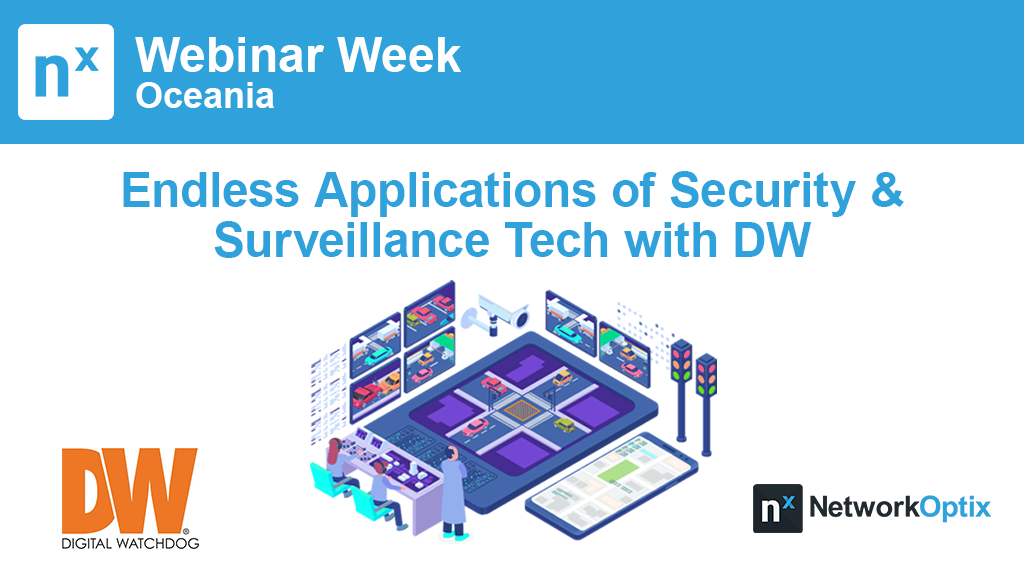 DAY 3 - Endless Applications of Security & Surveillance Tech with DW
Join Nx and Digital Watchdog on September 24th at 10 AM GMT +10 for a deep-dive into Digital Watchdog's industry-leading security and surveillance technology and its many applications – it Works with Nx!
Digital Watchdog is an industry leader in security and surveillance technology with a product line consisting of software, cameras, recorders, accessories, and cloud-based tools. DW delivers product quality and performance, with the most reliable and feature-rich products and applications protecting the world's top brands in Retail, Financial, Enterprise, Healthcare, Government, and other vertical markets.
Mat Harrison
Regional Sale Manager
Network Optix